Get ready for Jira Service Management Server end of life
ITSM trends in 2023
Read our thoughts on 5 upcoming trends in IT Service Management
Learn more
Do you need help in selecting an ITSM partner?
Read our IT Service Management Buyer's guide and get suggestions on things to consider and questions to ask.
Get the guide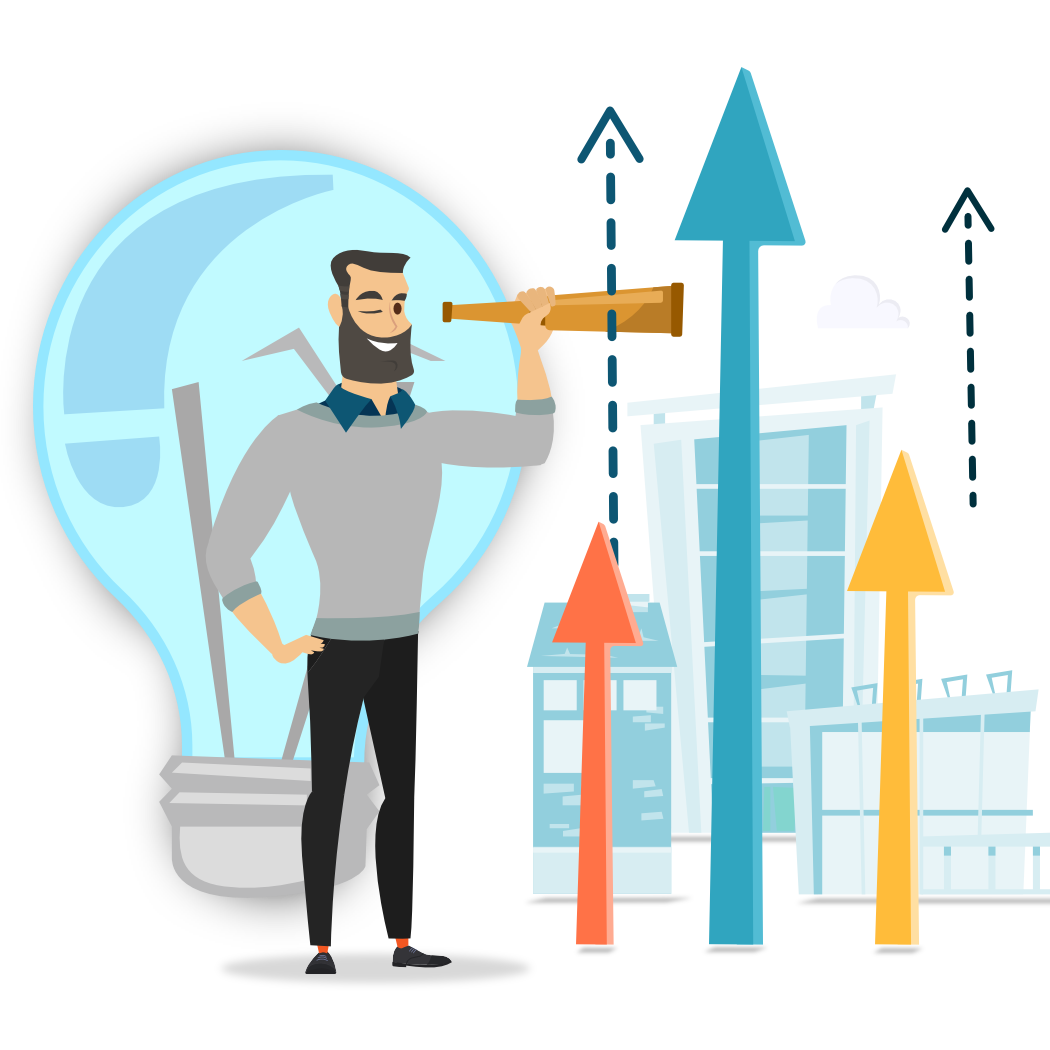 Efecte ITSM Essentials
The fast, affordable way to start with Service Desk and grow to Service Management
Offering key ITSM processes and capabilities out of the box, Efecte ITSM Essentials lets you start fast and grow when you're ready—providing a quick, easy on-ramp to modern Service Management.
How Does Efecte ITSM Help Boost your IT?
IT Service Management solutions are the backbone of IT organizations. Efecte makes work seamless across different practices though the one-platform approach without independent modules. Efecte ITSM is a proven and easy-to-use tool for digitizing all IT practices allowing services, people, and assets to be consolidated and managed from one solution. You gain full situational awareness of your IT operations.
"We had a collection of 10 different systems. Now Istekki operates only two main systems: Efecte and another integrated system for invoicing."
Kristo Jokela, Customer Service Director
Istekki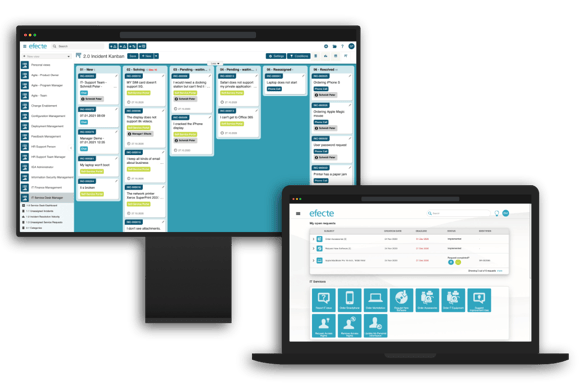 An Agile Solution for Agile IT
Embrace Agile ITSM with Kanban boards and tools promoting self-organization. Move past a static approach of assigning tasks and allow your experts to shine. Expand and incorporate other business areas using SAFe principles, ensuring your organization is never held back.
Unparalleled End-to-End Experiences
Streamline end-user interactions with our intuitive self-service portal. Simplify reporting and task management with standard or custom reports and dashboards and automate any process using our intuitive, drag-and-drop workflow engine.
Download our solution description to learn more about the standard features of our platform.
A TCO which Can't Be Beat
Get started from day one with the out-of-the-box practices, workflows, and reports within Efecte ITSM. Efecte ITSM includes quarterly feature upgrades to make sure that your IT practices will never fall behind. Easily expand or customize any services, practices, or configurations to meet your exact needs.
Certified Solution for Quick Deployments
Efecte was the first vendor to receive Serview's Certifiedtool certification for all 19 ITIL 4 practices. We also have out-of-the-box solutions for HR Service Management (HRSM), Identity Governance and Administration (IGA), and many more areas.
But don't just take our word for it
We were named as a Rising Star by ISG in their Provider lens report in 2021 for Enterprise Service Management. Read the full report here.
What makes Efecte ITSM Different?
Mobile-first Self-Service Portal
Our self-service portal is build using responsive UI that automatically adjusts to any browser size and doesn't require any downloads.
Advanced Reporting Tools
Online reports and dashboards can easily be created and tailored by any user.
Codeless Workflow Engine
Our workflow engine allows any administrator to drag-and-drop design automation using pre-configured building blocks without the need for coding.
Fully Functional ITSM Baseline
Deployable within days instead of weeks due to our comprehensive and certified baseline.
Top 10 AI use cases for your ITSM
Watch a webinar about the TOP 10 AI in ITSM use cases and a live demo of the Virtual Coach AI feature.
The business case for ITSM?
Read our guide for step-by-step instructions for building a business case for ITSM.