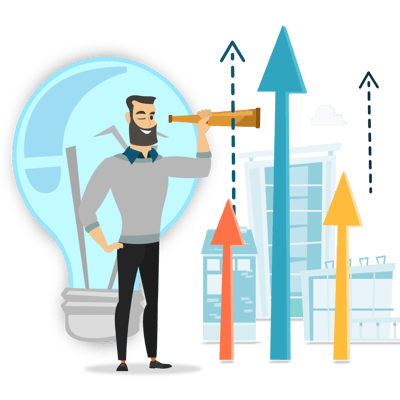 Efecte ITSM Essentials
The fast, affordable way to start with Service Desk and grow to Service Management

Get started fast with a modern, flexible and scalable Service Desk platform
Efecte ITSM Essentials gives you key ITSM processes and capabilities out of the box, ready for fast and low-risk deployment.
With transparent pricing that fits your budget, easy expansion and a choice of deployment models, you can add new Service Management processes and use cases as needed, while your data stays where you want it.
Modern, flexible, cloud-based ITSM software
Four characteristics make Efecte ITSM Essentials ideal for midsize Europe-based organizations.
"Our main reasons for choosing Efecte were the speed of the implementation, total cost, scalability to support our growth, and its flexibility to serve different parts of our business.".
Tiina Hietamies, Head of IT Support Service, Musti Group
3 reasons to start your ITSM journey with Efecte ITSM Essentials
There are many great reasons to start your ITSM journey with Efecte ITSM Essentials, but here's our top 3:
Rapid set-up and time to value
Our proven onboarding process means you can have ITSM Essentials up and running in just a few days, so you start reaping the benefits of modern, automated Service Management fast.
Optimized TCO
We'll help you calculate and maintain an optimum total cost of ownership for your ITSM Essentials solution—across licenses, setup, training, adoption, support and integration.
Higher Service Desk productivity
Use Efecte Chat for Service Management to accelerate response times, or choose the optional Efecte Effie AI to leverage our latest AI capabilities for Self-Service and agents.
Plan a best-practice migration from JIRA to Efecte
Migrating from JIRA Service Management Server to Efecte ITSM is easier when you have a solid plan. Download our Migration Guide for insight into these key planning and migration considerations:
See Efecte ITSM Essentials in action
Ready to learn more about Efecte ITSM Essentials? Ask us for a demo today!
Request a demo
After you leave your contact information, we will be in touch with you shortly via either phone or email.