The Perfect Platform for Any Service
You can manage your services with a variety of different solutions, so what makes us different? Apart from having over 20 years of experience in the service management industry, and an excellent track record with our customers, it might be some of the cool stuff that we have included.
The Efecte Platform offers many unique features not available with other solutions all without the need for integrations, complicated configurations, or compromises.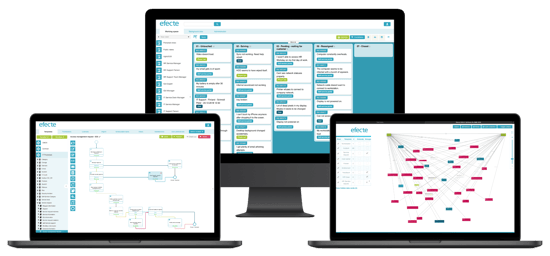 "We had a collection of 10 different systems. Now Istekki operates only 2 main systems: Efecte and another integrated system for invoicing."
Kristo Jokela, Customer Service Director
Istekki
Efecte Kanban Board - The new standard for agile Service Management
Efecte's Kanban Board adds a new level of transparency to any process, team, or operation. Allow anything from IT to enterprise services or even the CMDB to viewed from a new angle. Our fully integrated Kanban Board view allows any user to create a Kanban board view using any information within the service management tool.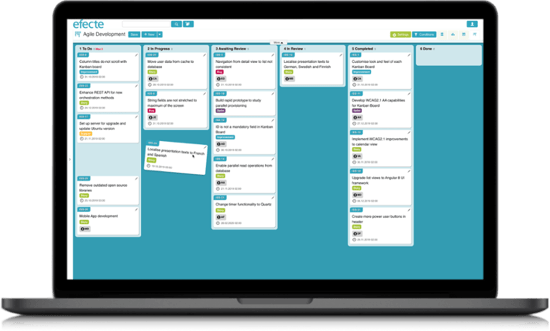 Give your team a truly versatile solution and watch what they can do. Allow any process, or task to become agile, not just incidents and tasks.
Boost teamwork by increasing visibility. Allow every member to visually see tasks that need to be completed, are in progress or have been recently completed.
Improve experiences across your team through self-organization. Allow members to select their tasks instead of being reliant on managers, workflows, or other means for assignments.
Speed-up your work with Visual Workflow Automation
Your team is bombarded with requests, questions, and incidents daily. Help alleviate some of the more time-consuming tasks if not entire processes. Our Visual Workflow Automation makes creating, monitoring, and developing workflows easy through the included nodes and drag-and-drop design.
Utilize your team's full potential by having them only focus on unique or difficult tasks.
Improve end-user experiences by keeping them in the loop by sending automated updates of their requests and incidents.
Better manage your team's tasks by adding advanced filtering to incidents, questions, and requests based on any attribute.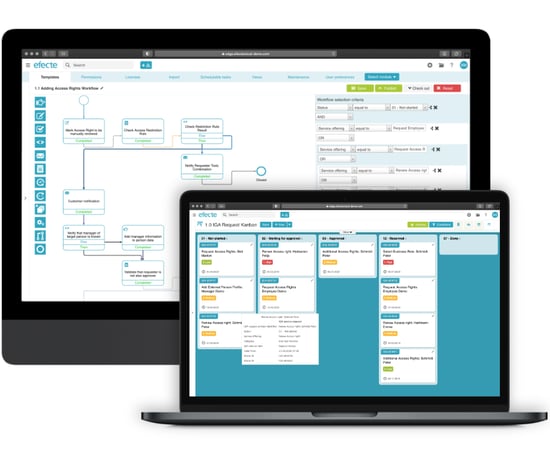 Gain new insights with Visual Analyzer
Issues are quickly becoming increasingly complex as services, processes, and items become even more interconnected. Efecte's Visual Analyzer is the perfect tool to gain complete insight into these linkages. Instantly see which services, people, or items are connected; expand an issue or dive deeper by simply selecting what else you need to see.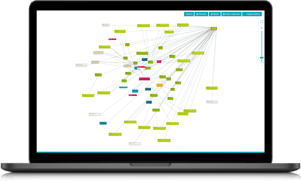 Quickly diagnose the effect of an outage or incident. Review all of the items, services, and people linked with the affected item.
Simplify the processes of reviewing service delivery chains to identify potential issues or bottlenecks and solve them before they become critical.
Create and review advanced organization charts that show the people, services, and items within a department to make resourcing easier.
Virtual Coach
Virtual Coach powered by AI helps your support agents to operate more efficiently and solve routine issues faster. View more to get a better understanding of the benefits of Virtual Coach.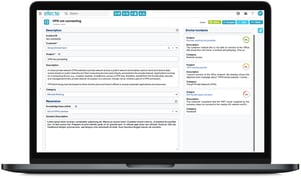 Do you have questions about the Efecte Platform?
Fill in a contact form and our sales team will be in touch with you shortly.