Efecte Integration
Service
Maximize your investment by connecting to other applications and services.
What is Efecte Integration Service?
Efecte Integration Service (EIS) is an Integration-as-a-Service (IaaS) offer for our customers. It allows you to integrate between almost any application, vendor system, or technology and Efecte, ensuring your business runs smoothly.
Maximize your investment by connecting it to other applications, services, and more. When you need fast, two-way, real-time data transfer between systems, Efecte Integration Services is the best option. Efecte Integration Service offers a cost-effective and responsive method for visualizing and monitoring service integration data and process streams.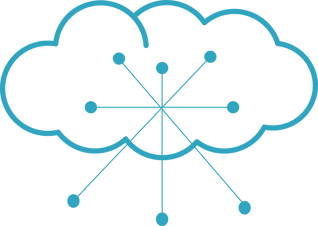 Step 1: Design
We work with you to design an integration that meets your needs and document them visually using BPMN standard-based IDE.
Step 2: Build and deploy
We use a low-code approach to configure connectors, build-in version controls to manage the different integration versions, and deploy the integration to your chosen environment once ready.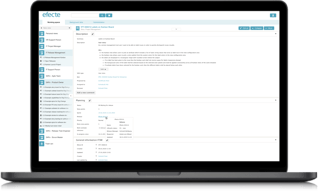 Step 3: Monitor
Issues are quickly becoming increasingly complex as services, processes, and items become even more interconnected. Efecte's Visual Analyzer is the perfect tool to gain complete insight into these linkages. Instantly see which services, people, or items are connected; expand an issue or dive deeper by simply selecting what else you need to see.
Integrate the systems you need including databases, file servers, web services, message queues, and more
Choose between a Full Cloud (multi-tenant or dedicated management console and integration agent from Efecte's Cloud) or Hybrid Cloud (multi-tenant or dedicated management console in Efecte's Cloud with the agent on your data center).
Create a real-time bridge between you and your partner's systems and get up-to-date information making service management easy.
Easily synchronize your systems and data within a single system to improve agility and reduce repetitive work.
Serve your customers and creating tickets directly from social media channels and export answers from your service management tool.
What systems have we integrated with?
We pride ourselves on the versatility of our platform and solutions, so our integrations need to be just as versatile. Efecte Integration Service is your ideal partner in making partner or complementary systems work with the Efecte platform. We have designed, built, implemented, and continuously monitor your integrations using a mixture of protocols, and formats allowing integrations to virtually any system. Have a look at some of the systems we have integrated with. You can see the full list of our connectors from the link below.