We are the European alternative in Service Management
We aim to have the happiest employees and the most satisfied customers.
We help service organizations digitalize and automate their work. Customers across Europe leverage our cloud service to operate with greater agility, improve the experience of end-users, and save costs. The use cases for our solutions range from IT service management (ITSM) and ticketing to improving employee experiences, business workflows, and customer service.
"We are the agile European alternative for global goliaths in service management. As Efecte, we want to play our part in helping European organizations to digitalize and automate work to build growth also in this part of the world. I am calling for everyone in Europe, across the public and private sector to come together and set us a joint, explicit goal to create more Europe-built digital platforms."
Niilo Fredrikson, CEO
Efecte Plc
Great place to work
In the 2020 survey of Finland's Great Place to Work® Efecte was ranked to Top 10, climbing from the 29th position from the year before.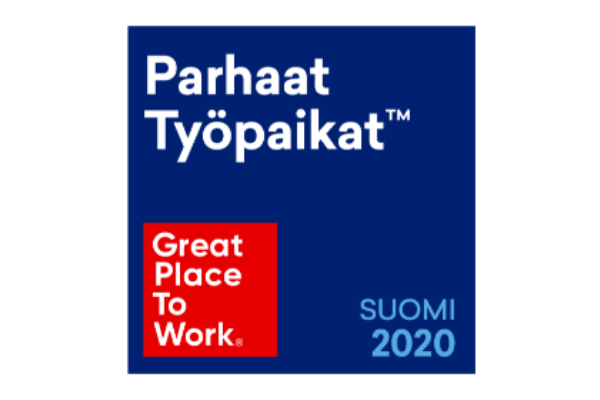 Trust
At Efecte, we keep our promises. Our customers trust us to deliver the dependable solutions they need to be successful, and their success is our top priority. We empower and trust each other in taking responsibility for the role we play in our customers' success stories.
Challenge
We inspire our customers to think differently. We encourage each other to innovate, and we boldly challenge the global market leaders.
Respect
At Efecte, respect travels in all directions. We are proud of having a low hierarchy structure, which means that members of the leadership team make themselves accessible to everyone. We aim to make all employees feel that their uniqueness is valued.
Make it happen
People often describe Efecte as a 'company of doers' and this is something we are very proud of. We encourage initiative and innovation, making sure that everyone has the power to create positive process changes and solution improvements.
"To me, the Efecte culture means many different things. We have new ideas. We spend time together. We work because it's fun, and we love our products. It's about growth, both personal and professional. It's about empowering each other to do things that we thought were impossible. It's about openness, agility, happiness, and braveness to explore.
I'm excited about being part of the Efecte story, playing an important role in sharing it, and being proud of challenging the global goliaths. Getting excited on phrases like "if it's not us... who and if it's not now ... when"? "
Niina Hovi, VP People & Culture
Efecte Plc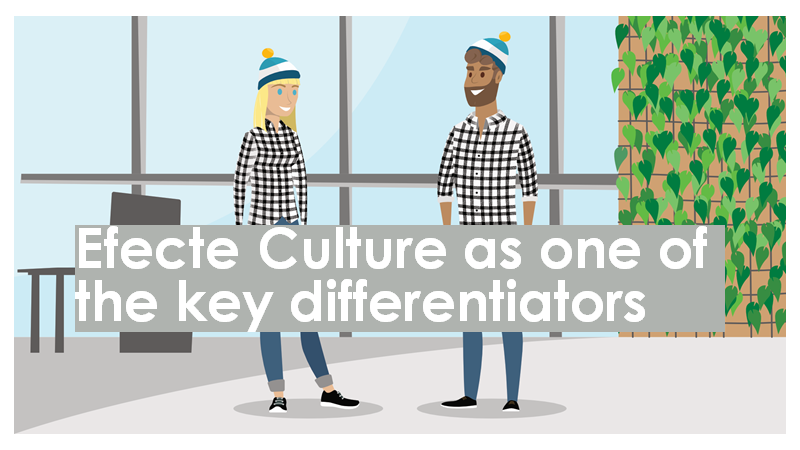 We help our hundreds of customers from the public and private sector around Europe with the digitalization of IT and Enterprise Services and automation of Identity and Access Management.
For over 20 years, we have been at the forefront of development, optimizing service management based on customer needs. We have been running a cloud platform for over 10 years.
We offer one, agile, easy to integrate, and quick to deploy SaaS platform that scales for all your service management needs. It is deployed securely from a cloud in Europe - or where your business requires.
European alternative, Nordic by heart
Efecte has grown from a small IT Service Management solution provider in Finland to an established European Alternative on the Service Management market in Finland, the Nordic countries, and Germany. Further growth in Europe is strengthened through our partners.
1998
Founded under the name Bitmount Systems Oy. Foundation for the company´s current service management software.
2005
Expansion into Nordic countries begins.
2010
Moving into partner-model.
2013
Reshaping after the financial crisis. Strategy renewal and move to cloud-based operation model. RM5 Software acquisition.
2014
Launch of new Efecte solution platform.
2015
Expansion into Germany.
2017
Listing in the Nasdaq First North marketplace.
2020
Partner Program launches to expand reach
2021
ARR 10 MEUR, EBIT break-even
2022
CMD – New Strategy Launched
Become Efecte Shareholder
Get to know Efecte as an investment.
Explore
Career at Efecte
Join our internationally growing group of professionals
GET STARTED