Why ITSM?
What is ITSM and why is it at the core of many organizations today? At its best, the role of ITSM is to simplify, support and manage all of your IT department's services and data to create value for the entire organization.
ITSM - 3 greatest benefits
IT service management (ITSM) relates to all of the activities surrounding planning, building, implementing, supporting, and managing IT services. Simply, this means that all of the information, assets, processes, practices, policies, and the actual services created by or surrounding IT falls under ITSM. At its best, the role of ITSM is to simplify, support, and manage all of your IT department's services and data to create value for the entire organization. This is the primary reason for the creation of ITSM solutions or platforms designed to help IT departments manage this vast amount of information and resources.
The ideal ITSM solution takes into account the organization, people, information, technology, partners, suppliers, practice, and processes to help the IT department manage these resources and information. ITSM solutions are not new, but developments such as cloud, Agile, DevOps, and AI are forcing many organizations to review their IT systems and how they can properly address this rapidly changing IT environment.
1. Improve your Efficiency
A well-functioning ITSM and the right ITSM system make it easy for organizations to centralize any IT service within a single location and improve efficiencies with automation. An agile ITSM tool will allow you to:
Fully automate ITSM processes, ideally with a solution that offers an easy-to-use, drag-and-drop workflow engine for process automation

Expand past IT and automate and digitize other critical business processes and offerings, helping all areas in the company to get more efficient

Manage and control identities and access rights throughout the company, seamlessly integrate your access rights management adding further control and business logic into any process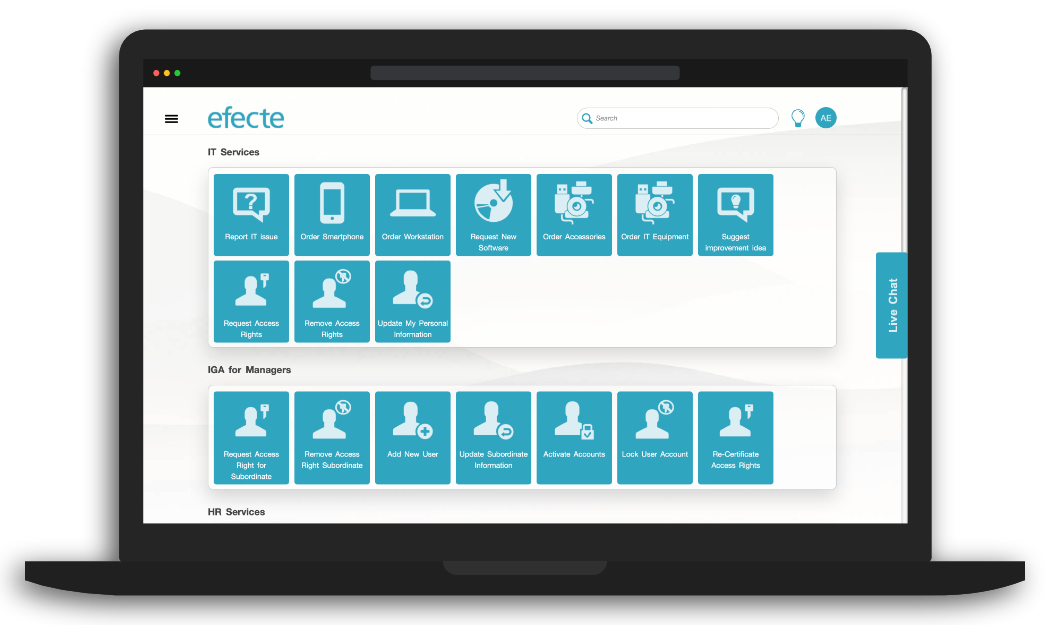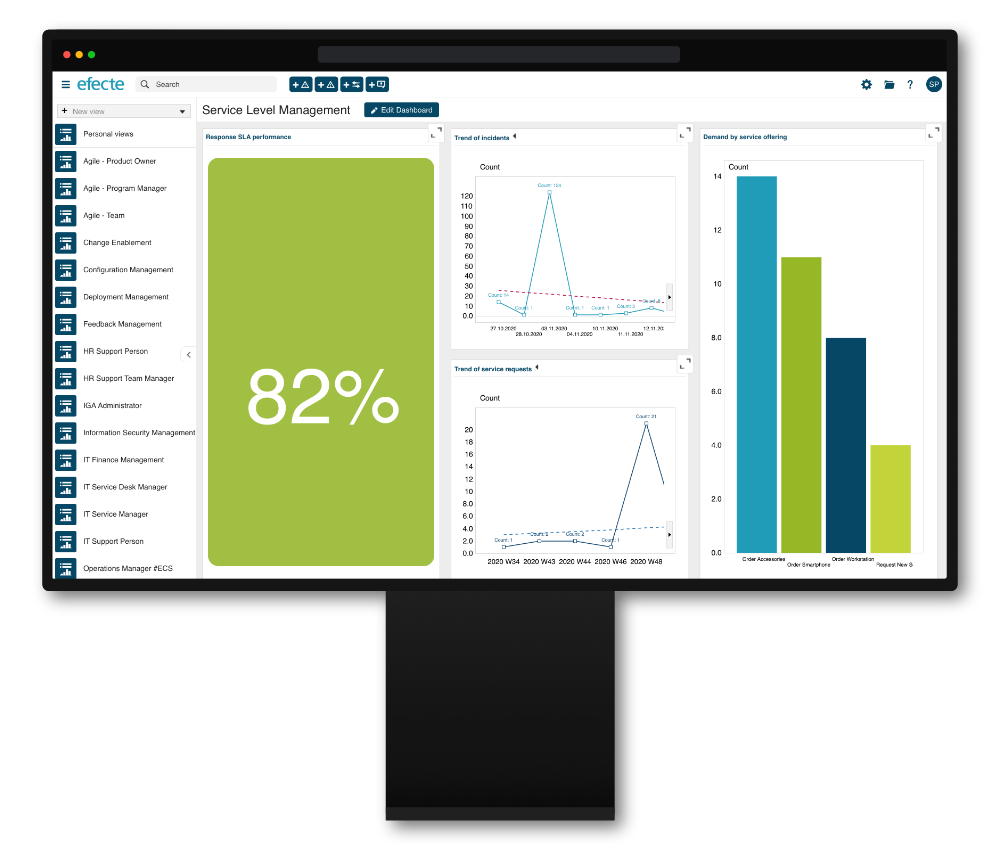 2. Provide Effortless End-to-End Experiences
When done right, ITSM is designed and built with every level of user in mind. It can provide effortless end-to-end experiences from admins to end-users through pre-configured elements, customizable reporting tools, and a modern, user friendly self-service portal. With the right ITSM system, your organization will have:
Pre-configured templates, roles, workflows, and reports allowing an easy implementation of new processes and services, processes should be ideally based on ITIL 4 best practices

A Flexible user interface allowing custom reports, dashboards, and personalized offerings/services to ensure the best possible usability for end-users

Endless integration possibilities to connect to complimentary discovery, unified endpoint management, knowledge base, and other service management solutions, making it easy to leverage several tools together

An easy-to-use self-service portal for your end users which centralizes information and services and supports the company-wide acceptance and use of the ITSM tool
3. Create Transparency, control and Improve Auditability
ITSM enables organizations to gain complete insight into their services and operations with flexible reporting tools. Advanced solutions give reports that can be expanded or customized to include additional business-specific information by any user. With comprehensive ITSM software, all members of the organization can:
Create their personal reports, views, and dashboards they need

Create new or modify existing templates, roles, views, and more to meet your exact needs

Easily export graphs, views, and data for reports, presentations, or further analysis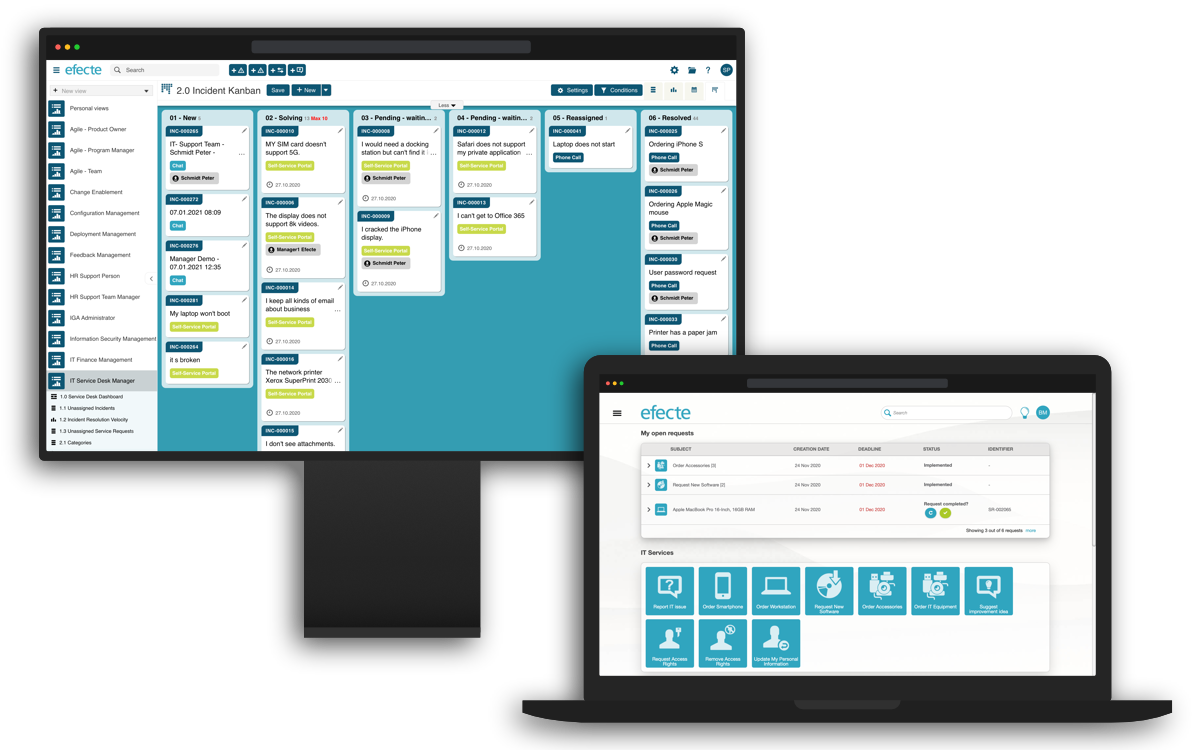 Unbeatably Agile, yet Robust ITSM Platform
Standard ITSM processes are a great way to get your customers to know Efecte. All 19 Information Technology Infrastructure Library (ITIL) practices have been certified, and, noticeably, Efecte has been the first ITSM solution provider who received Serview's ITIL 4 certifications on all of the defined practices. Based on this robust standardized platform, you can extend your customers' solutions in whatever direction you will.
We have a robust and flexible ITSM platform complemented with quick-to-implement standard solutions. This combination offers plenty of alternatives to build a successful ITSM operations in the mid-market customer space.