Webinar: AI use cases in ITSM
Join us for top 10 use cases and live demo
Discover the benefits of AI in ITSM
View the webinar on-demand (Originally recorded on 24.3.2021)
How can IT organizations benefit from Artificial Intelligence in their IT Service Management? Is Hyperautomation a hype or a capability you need for years to come?
In this webinar, we'll first go through the top 10 use cases where AI can deliver concrete value in ITSM. Then, we'll discuss automation with machine learning, chatbots, and RPA.
Finally, we will do live demos of implementations of AI - chat and virtual coach. These features improve employee experience immediately and allow organizations to focus on strategic initiatives.
Presenters: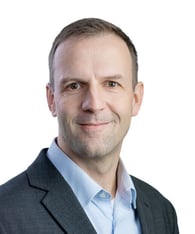 Peter Schneider
Chief Evangelist, Efecte Plc
Peter is the Chief Evangelist providing insight on Enterprise Service Management industry trends and their benefits to mid-market enterprises.
Peter is a recognized expert contributor at IDG and has written various articles on ITIL 4, IT and Enterprise Service Management in industry publications such as the Computerwoche in Germany.
Peter is a frequent presenter in webinars on Agile Service Management, Artificial Intelligence in ITSM, and practical implementations of ITIL 4.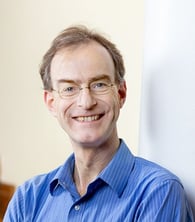 Peter Scheffczyk
Senior Pre-Sales Consultant, Efecte GmbH
Peter excels in solving users' challenges with modern ITSM tools. He has over 20 years of experience in IT as a developer, software architect, project manager, and presales consultant in IT Service Management.
Sign up for a free webinar