Efecte recently announced its first implementation of Artificial Intelligence for IT support agents. The AI concept is called the Virtual Coach. This blog post describes the thinking behind the concept and name.
Why didn't we call the feature "Virtual Agent" or "Agent Assistance" like so many others in the ITSM industry? There are three reasons: Intelligence Amplification, Agility, and Lean Organizations.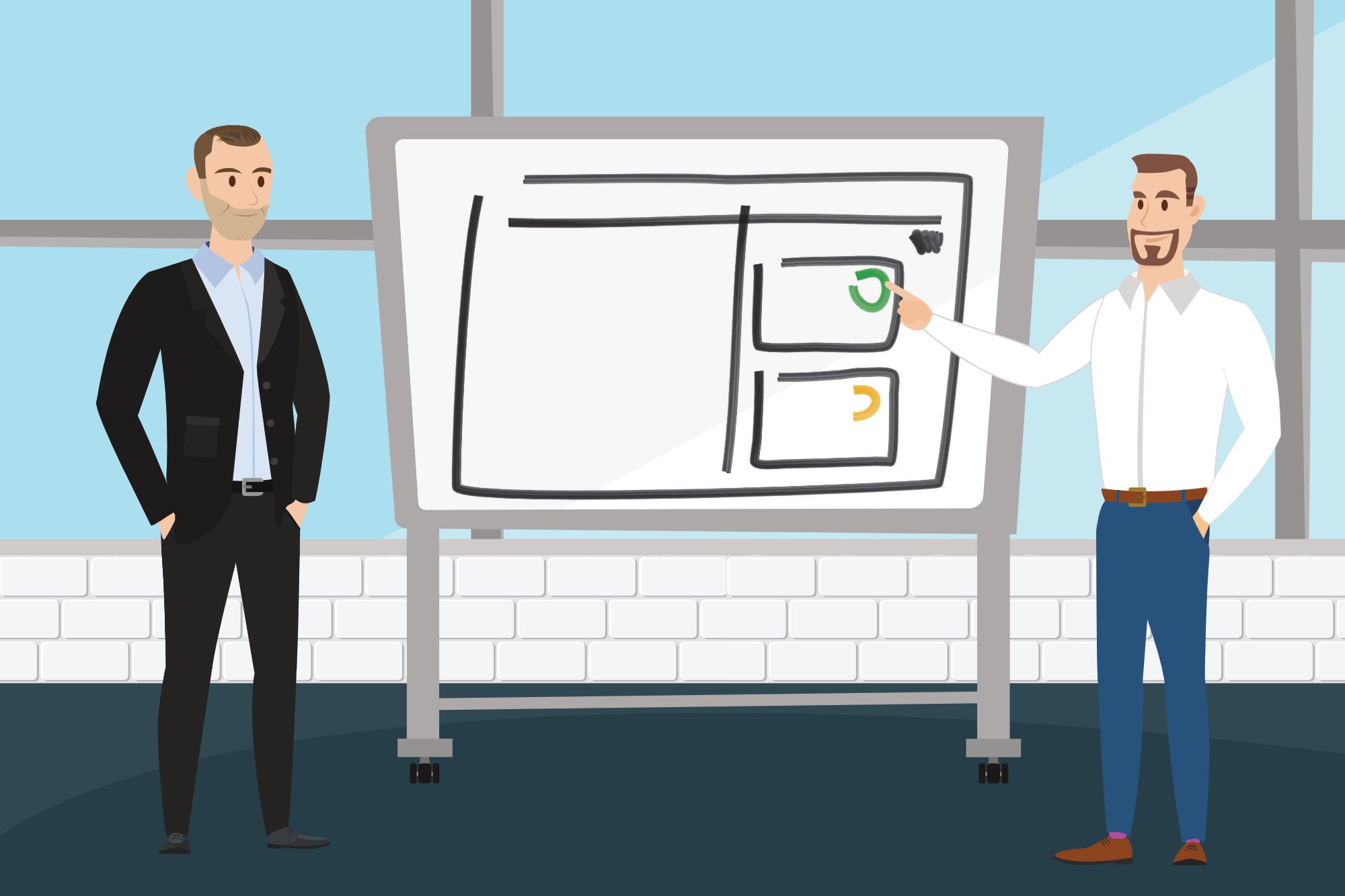 Lean Organizations Have Coaches
At Efecte, we strongly believe that competitive organizations that want to be market leaders in their respective fields should have lean organization structures. Without going into the details of lean principles, it should be noted that flat organizations focus on leadership and coaching instead of "management." There are fewer managers, and there is more responsibility among the people that get the job done. Leaders act as coaches: listening, providing additional insight through questions and suggestions, and highlighting the mutually agreed goals.
Efecte's AI implementation is designed following these principles: it acts as guiding help providing additional insight instead of enforcing a particular process. Positioning the Virtual Coach on the right-hand side in the UI of the support agent's main working space is not a coincidence. It's by design standing "beside" the agent. It serves as a virtual coach in a flat organization when a senior manager is not available at all times.
Agile IT Organizations Endorse Self-Organizing Teams
Agile Service Management is not only about Kanban Boards and 2-week sprints. The agile manifesto promotes the idea of self-organization. Teams are supposed to plan work together, improve their operations in retrospectives, and provide peer-to-peer support.
If one looks further into the Scaled Agile Framework for enterprises (SAFe), many virtual teams are responsible for Program Increments and Capabilities. These teams share information and work on a common goal. The Virtual Coach is designed - even in its Minimum Viable Product implementation- to provide information not only from the main team but also from different teams working on different ITIL practices such as Knowledge or Problem Management.
The Virtual Coach does not suggest only similar incidents during the analysis but can also suggest related problems or knowledge-base articles. This consolidation of information allows different teams and individuals to become part of a virtual team servicing the customer. Virtual teams also play an essential role in the evolution of the Virtual Coach. Future upgrades of the Virtual Coach are targeted to enable more agile collaboration, such as peer-to-peer support and retrospective judgments.
Intelligence Amplification instead of Virtual Agents
Intelligence Amplification is about the effective use of information technology to augment human intelligence. While AI-powered Virtual Agents are designed to replace human interaction with customers, Intelligence Amplification intends to strengthen human interaction between support agents and customers. Enabling more insightful conversations by providing a wide area of related information, the conversation between the support agent and the customer becomes more meaningful. Instead of a frustrating discussion with a bot, the interaction becomes more effective.
Efecte believes that IT Service Management is about human-to-human business. Especially the service desk in an IT organization, which works on analyzing and solving problems. Problem-solving is the domain of trained and experienced experts, not neural networks, at least for many years to come. This is why we focused the Virtual Coach on augmentation and assistance instead of pure machine-learning for the sake of automating interactions with the customers.
That is why we don't call it Virtual Agent. Even as the degree of automation during the diagnosing of incidents increases, such as automatic incident categorization. Assisting only an option activated by the support agent, consciously, in the user profile creates the perception that AI-powered help is available when preferred, instead of being mandated.
In line with our vision of becoming the European Alternative for IT Service Management, the Virtual Coach marks another milestone in taking another approach to service management, now and in the future.
Please do join the conversation on the Efecte Community on how the Virtual Coach should evolve.