IT Service Management overtakes Cloud Computing as the most important strategic topic in the DACH region according to a study by IDG. ITSM also leaves initiatives around Cyber Security, Big Data, and AI behind by a large margin according to the recent IDG study IT Service Management in 2021. Why are IT leaders changing their priorities during the pandemic?
In my opinion, organizations had to launch and accelerate digitalization projects such as secure remote working, e-commerce, or online whiteboarding, which otherwise would have taken years to budget and finance, much faster due to the pandemic.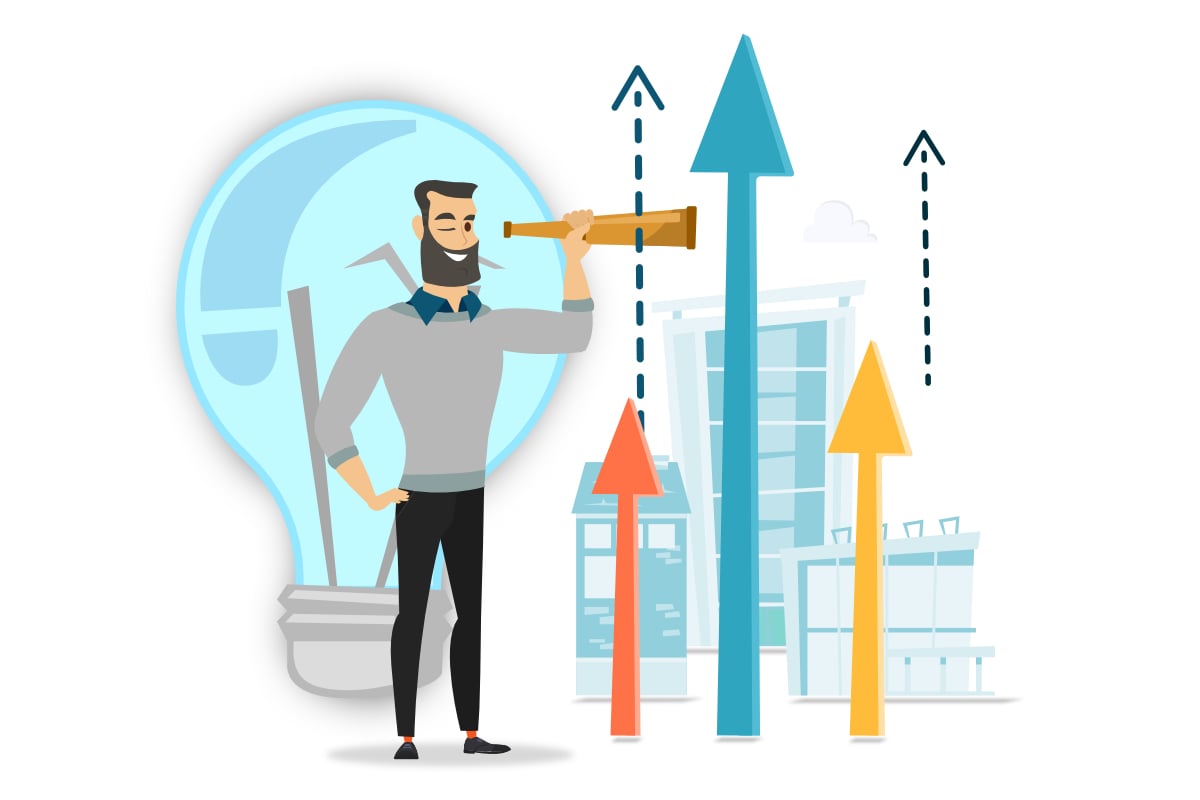 While each of these digitalization efforts are very different in nature, they do have one thing in common: they need IT projects to deploy and support them. Meaning that the scope of IT organizations grew faster than ever with new services and solutions, mainly in the cloud but also on-premises. The only way to manage and automate all these digital services in a sustainable way is IT Service Management, whether outsourced or realized in-house. The pandemic achieved what the hype on cloud computing, AI, or big data did not: a refocus on the underlying practices when digitalizing and automating services and support.
While Big Data increased in the perceived importance to IT leaders according to the IDG study, the relative margin grew the most for IT Service Management. Why? One possible explanation could be the commoditization of the topics. The collection and the use of big data have become second nature to businesses where it is useful. Whether it is the correlation of sensor data from the IT infrastructure or analysis of buying behavior in the retail industry, crunching through terabytes of data has been implemented where it was urgent. The immediate threat to business operations caused by the pandemic and the required digitalization took over as strategic focus.
Finally, why did AI not take the lead in priorities? Are the great times over when a software business only had to add "AI" to their messaging and the product flew off the shelves? Have we finally realized that AI, and machine learning, in particular, are only enabling capabilities in the larger scheme of digitalization and automation? I'm afraid we are not quite that far. The pressure to transition the core business to be operated successfully in the new market conditions is simply too big to focus exclusively on any other trend. Because many of the benefits of using machine learning and Natural Language Understanding have not been harvested yet, the priority of AI to IT leaders will grow still for some time once the pandemic is occupying less of our attention.
If you would like to know more about the results of the IDG study on ITSM 2021 in Germany, then do not hesitate to sign up and download the full report.
If you are interested in how Efecte can help you to accelerate the automation of your IT services, then please do contact us.