The Efecte ITSM solution includes:
Service management practices such as incidents, requests and changes

General management practices such as demand, information security management and supplier management

Service configuration management in the configuration management database (CMDB)

Technical management practices such as deployment management

Self-service possibilities for employees, partners, customers, etc.

Extensive reporting capabilities

AI features, etc.
Download the solution description
ITIL 4 processes
Efecte ITSM supports ITIL 4. ITIL provides a robust best-practice framework for identifying, planning, delivering and supporting IT services that can be adapted and applied to all business and organizational environments.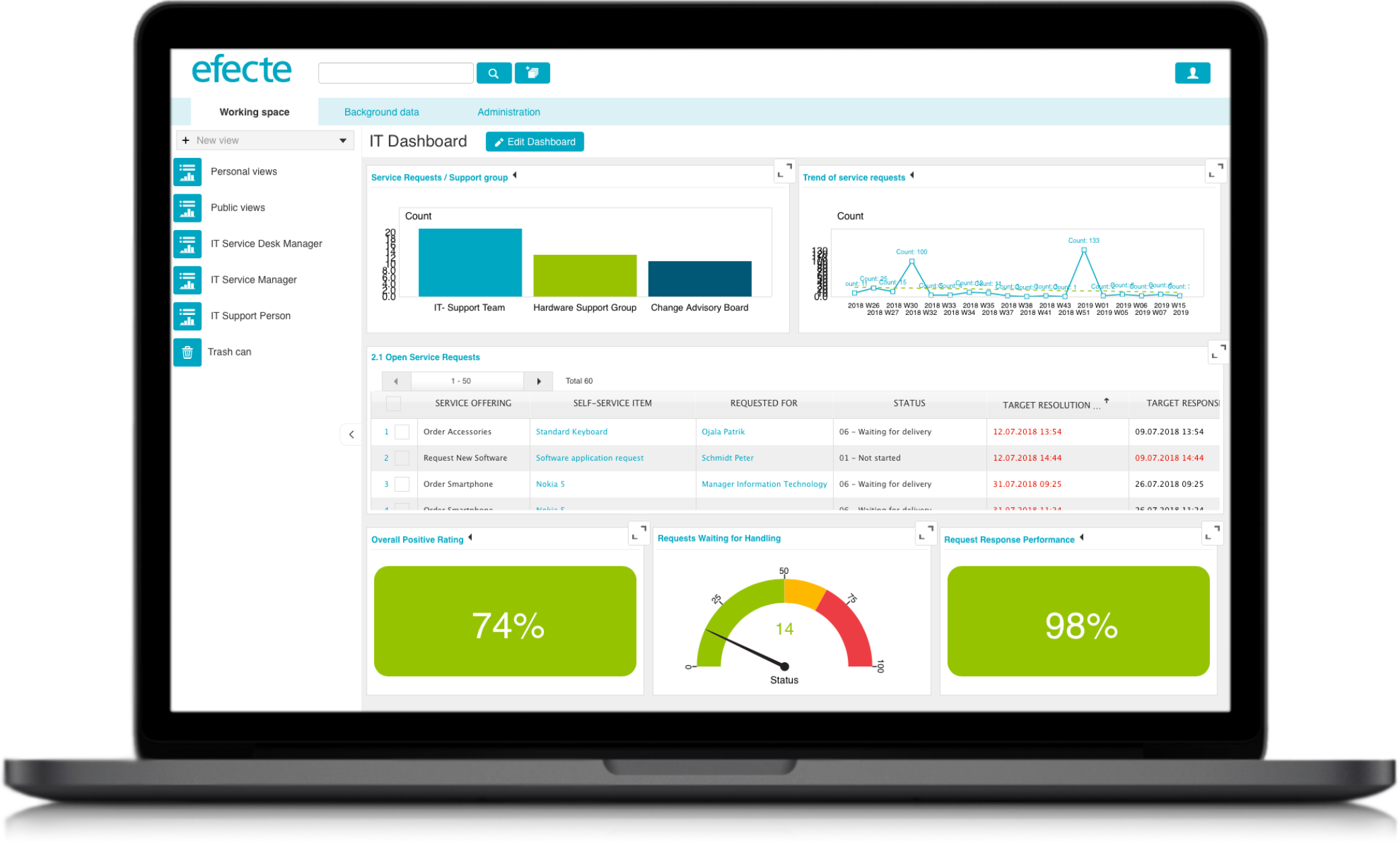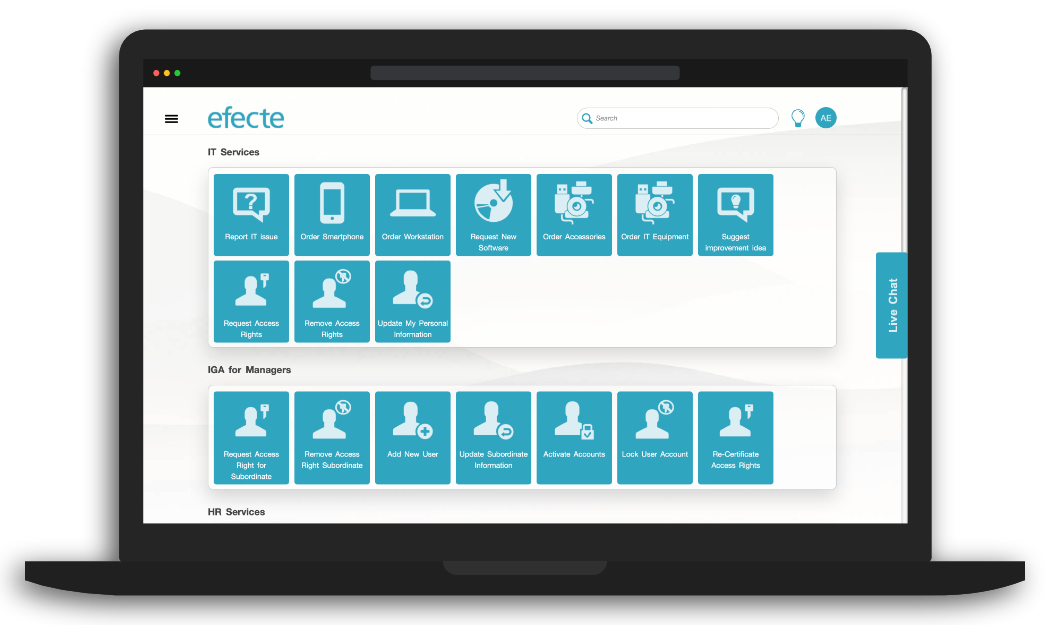 Self-service portal
Efecte Self-Service offers easy support for your employees and for your business. Increase the efficiency and transparency of your company by providing a one-stop shop of information and support on any issues that users may face.
CMDB
A configuration management database (CMDB) includes details of servers, applications etc. along with their dependencies and relationships.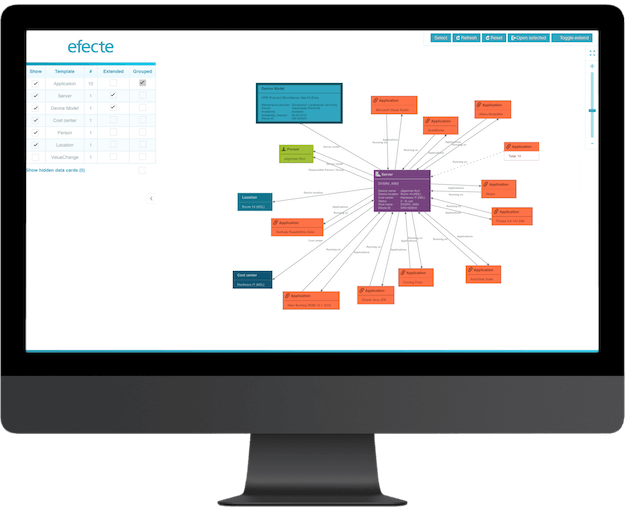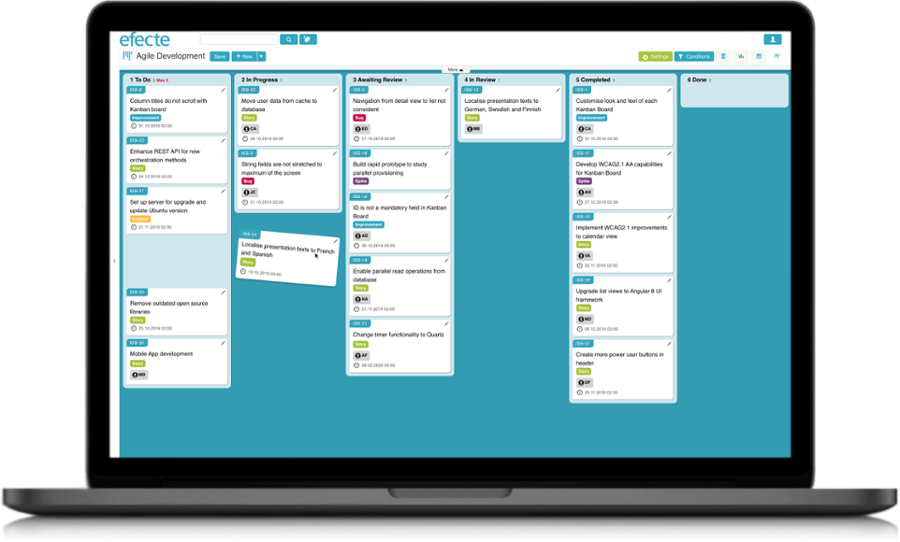 Efecte Kanban board
Efecte's Kanban Board adds a new level of transparency to any process, team, or operation. Allow anything from IT to enterprise services or even the CMDB to viewed from a new angle. Our fully integrated Kanban Board view allows any user to create a Kanban board view using any information within the service management tool.
Visual Workflow Automation
Our Visual Workflow Automation makes creating, monitoring, and developing workflows easy through the included nodes and drag-and-drop design.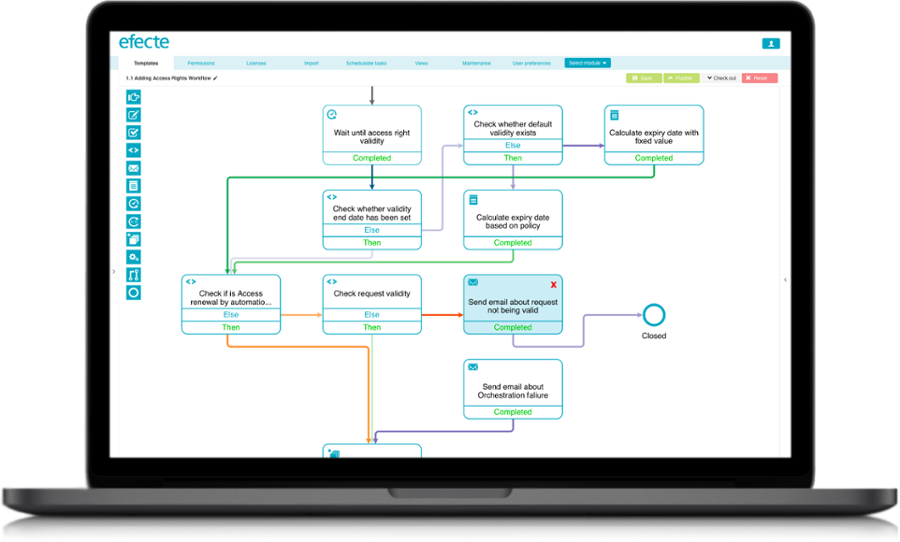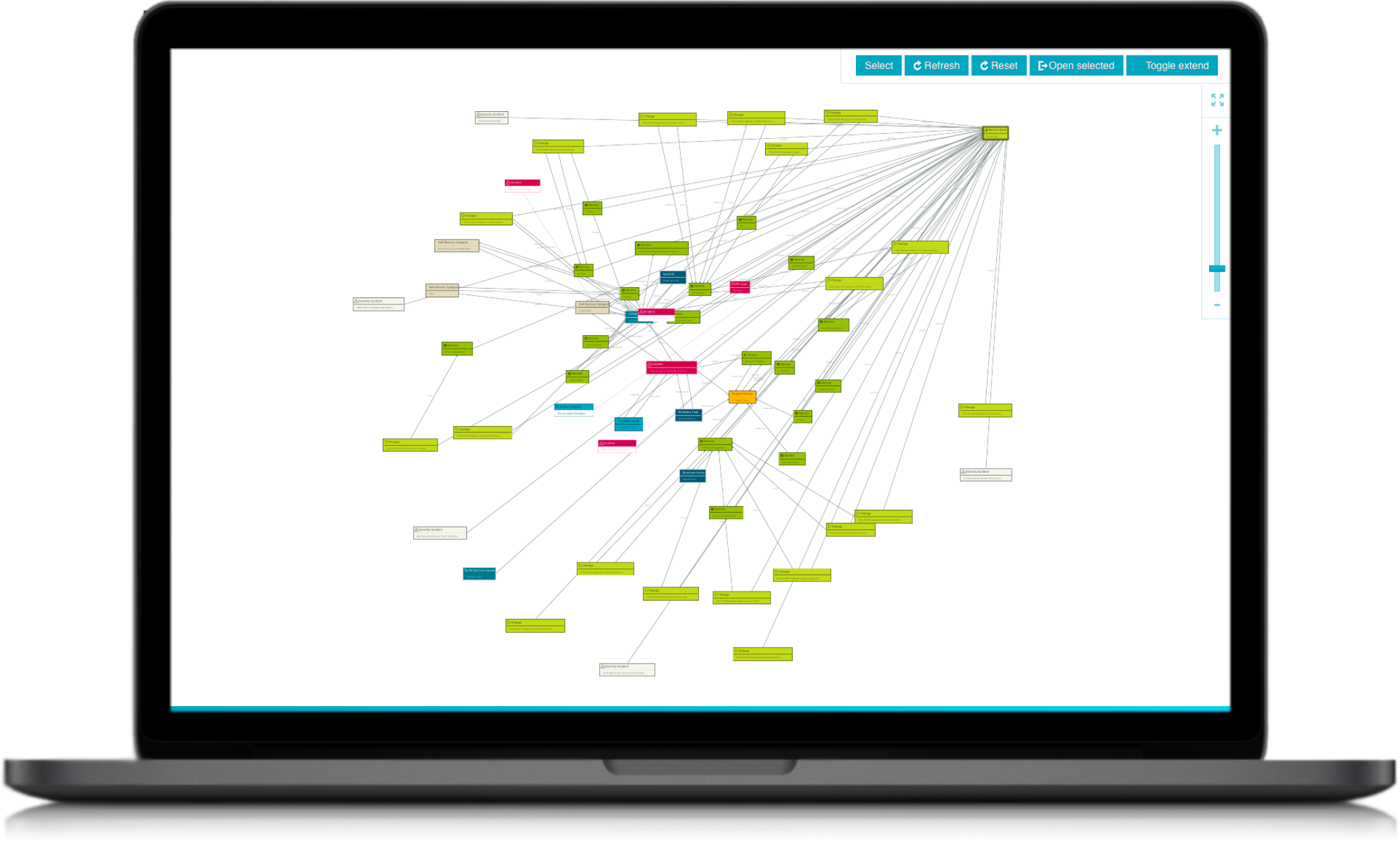 Efecte Visual Analyzer
Issues are quickly becoming increasingly complex as services, processes, and items become even more interconnected. Efecte's Visual Analyzer is the perfect tool to gain complete insight into these linkages. Instantly see which services, people, or items are connected; expand an issue or dive deeper by simply selecting what else you need to see.
Chat
Efecte Chat for Service Desk allows organizations to simplify their support processes and serve customers more efficiently. With direct contact with the end-users, support agents can solve customer problems even before they need to open a ticket.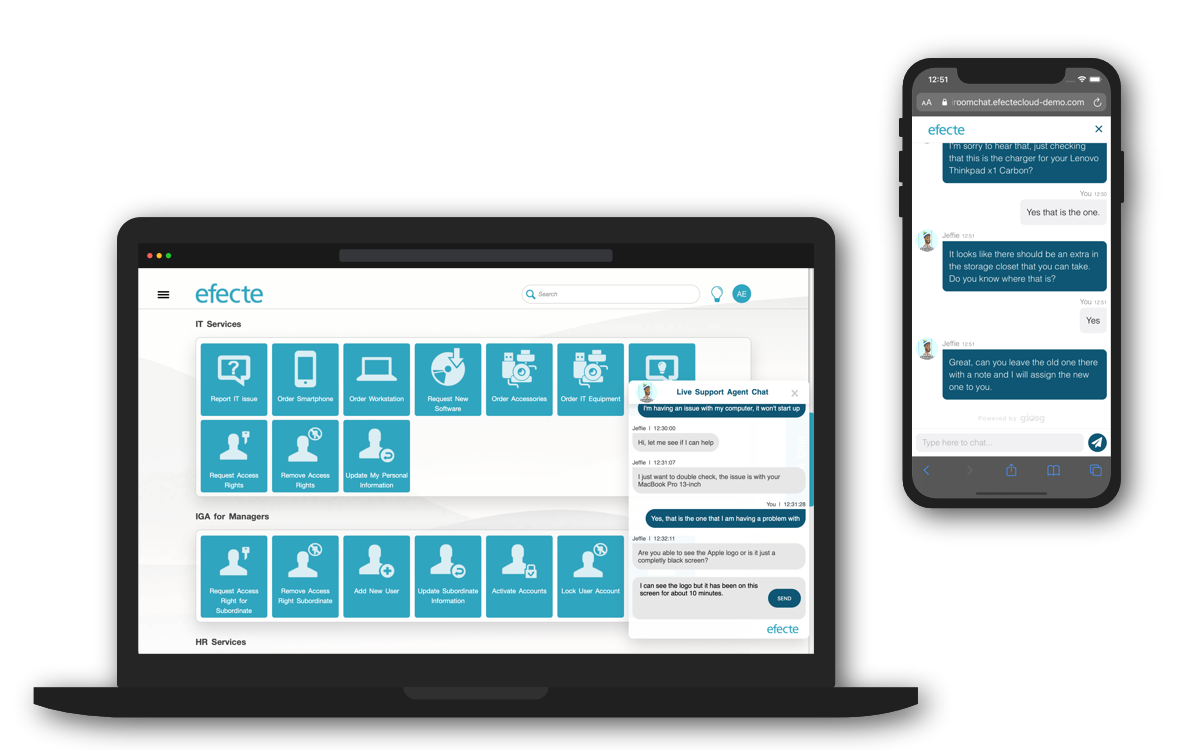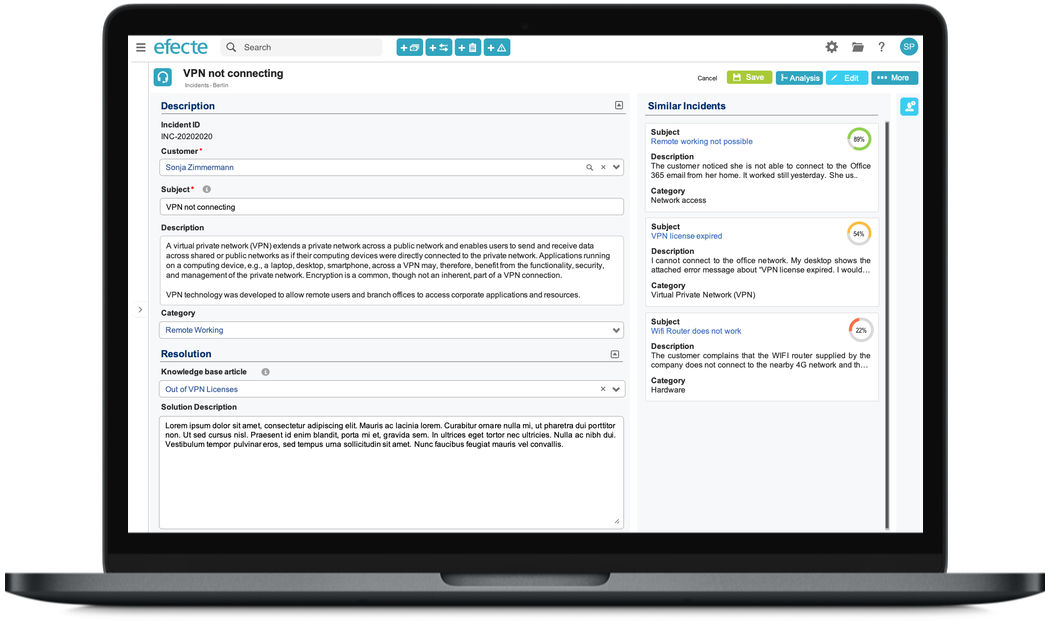 Virtual Coach
Virtual Coach powered by AI helps your support agents to operate more efficiently and solve routine issues faster. View more to get a better understanding of the benefits of Virtual Coach.