Why does the world's strongest woman work for Efecte?
If you want to succeed in tackling bold challenges, both in your professional and your private life, you need drive, support from your environment, and a daring vision. Petra Hiisiö, holding five world records in powerlifting in her series and pursuing a successful career in Efecte's sales team, is a fantastic example of what you can achieve when you are not afraid of taking the bull by its horns. Petra's story is about discovering that the inspiring purpose of your employer and the possibility to challenge and develop yourself both mentally and physically is the recipe to winning for her.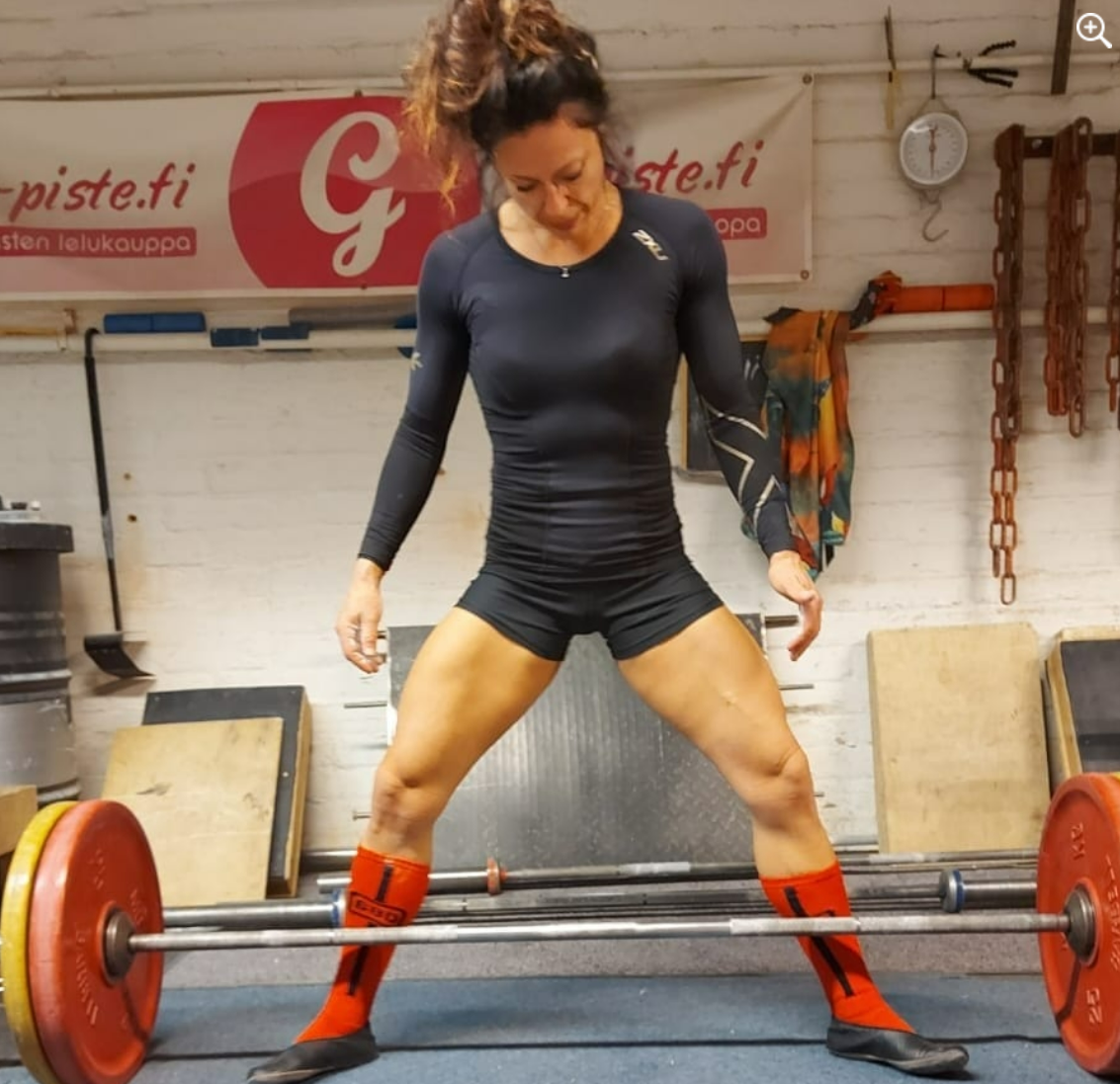 Petra Hiisiö is a member of Efecte's sales team and joined the company in 2019. Before that, she had a long tenure in travel industry operations and worked six years in sales in one of the largest Finnish IT companies. "I am an outlier in the IT sales, as I have no education in technology whatsoever," Petra explains.
When Efecte's headhunter contacted Petra in 2019, she did her thorough due diligence of the company. Efecte's aggressive growth ambitions and its mission of being a leading European alternative convinced her to join the team. She identified a possibility to take part in a fantastic journey of bringing Finnish software to the international market.
For Efecte, attracting and retaining female talent is a top priority. Diversity is embedded within the company culture and considered a celebrated asset. This can be also seen at the top level, as half of the board of directors are females.
Challenging the global giants
"The foremost thing that excites me with Efecte is the company's bold vision of changing the world. We want to challenge the global giants and be the European alternative, and this truly inspires me," Petra explains. With only three percent of the software platforms sold globally coming from Europe, Efecte has called for European software companies to step up their game.
"I also love how we listen to what the customers want. As a salesperson, I sell trust to customers. I need to have 100 percent confidence in the product that I offer. With Efecte, I know the solution is continuously developing and that our product development works in close collaboration with our customers."
She also adds: "I truly consider myself to be a lucky person, to be able to work for a fantastic Finnish IT software company that is ready to>conquer the world. I also feel I am privileged to work with both existing customers and explore new sales opportunities." Being part of a successful sales team is something Petra also enjoys. "It is about recognizing my strengths and weaknesses. I challenge myself on daily basis to grow together with my team."
Petra's formula to win in work and in life:
Find your passion
Sometimes, it requires bold moves. E.g., my mother was terrified when I turned down the lucrative offers in the travel industry without knowing where I was going next. I have never regretted my decision to leave, though.
Play to your strengths
Find the thing that you are naturally good at, and that makes you tick. Concentrate on that instead of focusing on the things you suck at. That is the way to excellence.
Let go
Even if you love winning, you also sometimes lose. I have allowed myself a two-week "mourning period" to thoroughly analyze the cases I have lost – together with the prospective client, if possible. After that, it's moving on and not looking back.
No Goliath in this world is too intimidating to confront
Petra does not shy away from challenges and bold goals in her private life either. Three years ago, her husband's participation in the sport of powerlifting got her curious, too. "In January 2018, I realized that the next powerlifting world championship games will be in Finland on that same November. I looked at the results levels, got myself a professional coach, and started training." The goal was never anywhere else than on the podium. Petra's ten months of hard, ambitious, and structured work paid off: she won three gold medals in the women under 56 kg series. With less than four years' background in the powerlifting sport, Petra currently holds world records in her series in a whopping five different events.
"You can challenge anybody," Petra notes. "That is the mantra that I live by in my private life, and that is also what I love about Efecte. No Goliath in this world is too intimidating to confront."
Do you want to be part of our world-class team? Come join us and let's defeat the Goliaths together!"
Niina Hovi, VP, People & Culture, Efecte Plc