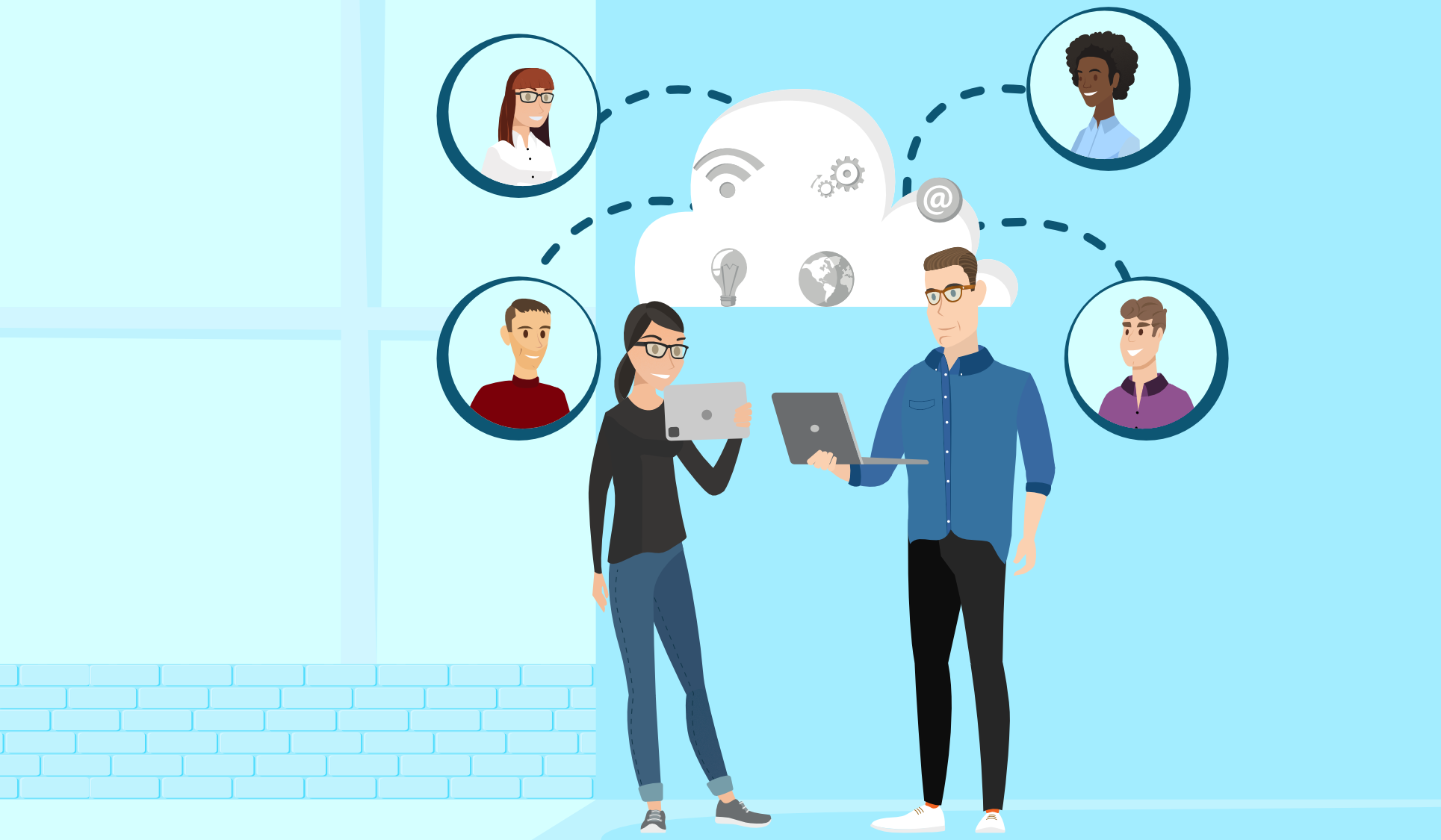 79 percent of organizations agree that remote work had a negative impact on cybersecurity, putting more pressure on their security teams, according to the recent survey 2022 Mobile Security Index, by Verizon. On the other hand, 70 percent of organizations believe their workforce was more productive working remotely.
Must organizations sacrifice productivity for security, or vice versa? There is a public debate about the long-term viability of remote work. COVID19 boosted remote work and digitization by several years, but also increased the attack surface for fraudsters, for whom this has been a huge business opportunity.
Before the era of remote work, organizations were holding on to traditional perimeter-based security architectures, where ethernet and firewalls could protect everything within those networks.
Nowadays employees access their work applications and information from any location (home office, cafe, airport, etc.), using networks which are not always trusted, and the company data is transferred back and forth without proper security mechanisms. Additionally, employees might use their own devices to access those work applications and information. This makes it easier for the employees to do their job, but also raises complexity and increases risks.
The most significant risks are:
Data breaches: Users are targeted as the weakest link in security chains. 61% of the breaches in 2021 involved user credentials. Using stolen credentials is the primary means by which an actor hacks into the organization.

Insider attacks: 98% of organizations feel vulnerable to insider attacks, related to misuse of permissions and employees being tricked by fraudsters.

Ransomware attacks: Any data breach can expose organizations to the threat of a ransomware attack, but typically after gaining unauthorized access, malware will be deployed which can either harvest corporate data or prevent the business from accessing its own systems and data until a ransom has been paid. There was a 105% increase in ransomware attacks worldwide from 2021-22 & 1,885% increase for governments.
Security is more critical than ever. We believe organizations can be productive and still work safely at the same time.
The first step starts with managing digital identities and access rights, which helps organizations to secure user credentials, avoid misuse and overprovisioning of permissions and prevent unauthorized accesses. It is key to know with a high degree of certainty who is accessing your systems, especially when they connect from remote location.
Efecte Identity Governance and Administration (IGA) offers an easy to use and affordable solution for managing user identities and access rights, for a large or fast-growing workforce, or a hybrid workforce that comprises employees, contractors, freelancers, temporary workers and partners.
Efecte IGA allows organizations to ensure security while working remotely, by securing and controlling identities and permissions, and thus helping to prevent insider attacks, data breaches and related ransomware attacks.
Together with Signicat, Efecte IGA moves one step forward, strengthening security with strong authentication. Signicat provides multi-factor login with electronic IDs, biometric scanning, SMS/email OTP and in-app solutions. Strong authentication from Signicat offers convenience as well as security, without compromising on ease of use.
Signicat is the leading Digital Identity Hub in Europe, supporting over 30 European electronic IDs (eIDs). Signicat provides capabilities to consume these eIDs through Efecte platform. The simple and user-friendly integration offers a quick way to integrate Signicat authentication services through a single point of integration.
Watch Araceli's presentation at Digitalize and Automate 2022 here.
Watch John Erik's presentation at Digitalize and Automate 2022 here.