Like all vendors, we want to create better products and processes. But we often get so busy with the day-to-day tasks and deadlines that we don't have time to work on improvements that help speed up things such as delivery and performance. So when our team suggested that we dedicate a full week of our developers' time to work on innovation and improvement solely, it was ground-breaking – and it made total sense.
In late 2019, we launched our first-ever 'Efecte Quality Week'. We had already trialed the concept of a focus week in the form of an Innovation Week earlier in the year, so everyone was familiar with the concept and could hit the ground running. However, the results of Quality Week quickly went beyond everyone's expectations.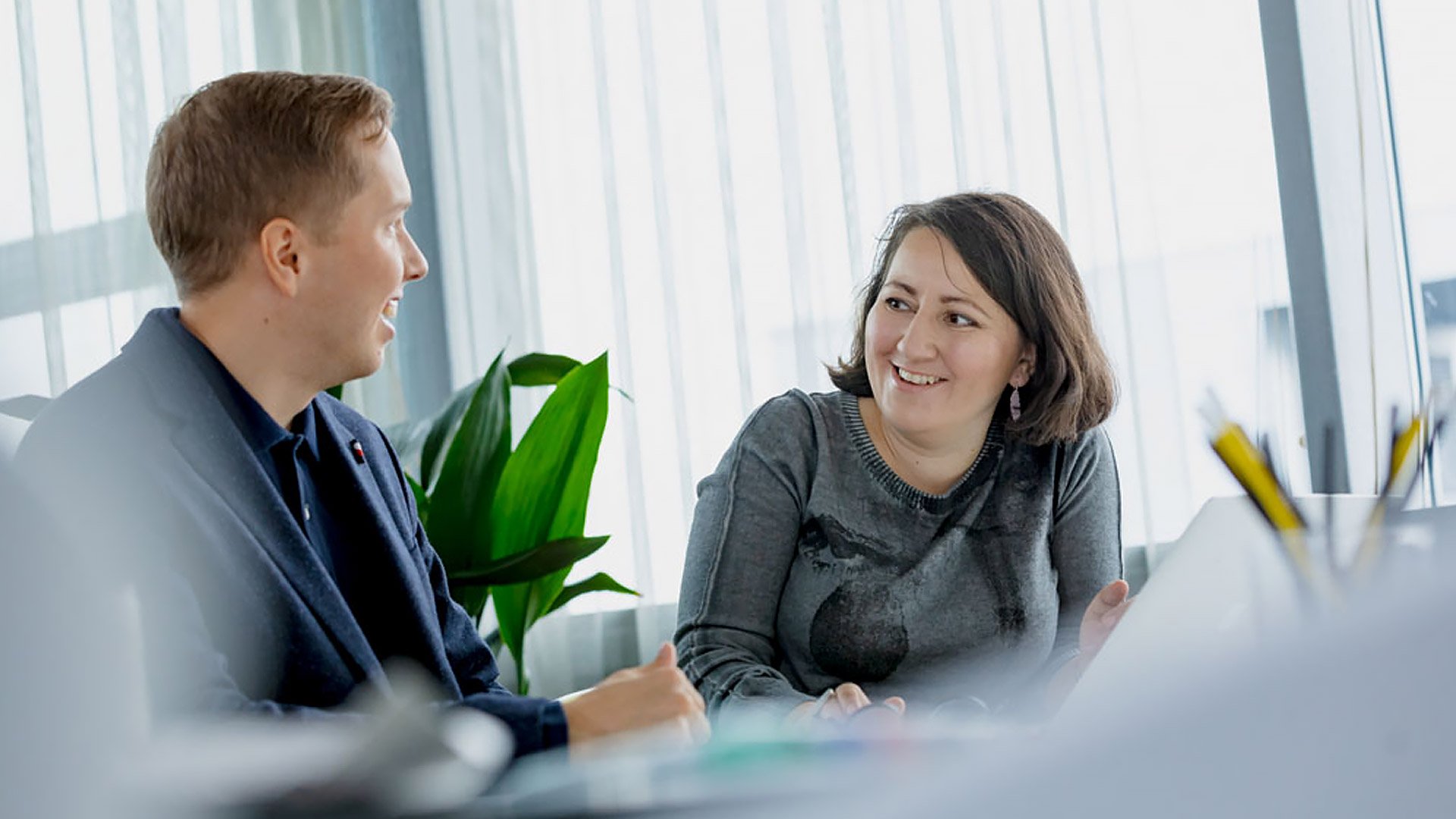 Why was Efecte Quality Week launched?
The purpose of Quality Week was to focus on the improvement of the internal processes and the quality of the product output. We wanted to explore ways to create solutions that would allow our offering to be more secure and faster and improve our agile way of working. The four main areas we wanted to explore were:
The Code


To improve code quality, we wanted to try new automated testing tools to ensure the code was tested better while also cleaning and improving on existing code.
The Speed


We wanted to speed up several aspects of the development and testing process through an improved test and release process, faster development and test environments, quicker test results, and faster production upgrades.



The Processes


We wanted to improve our internal processes for development and release. That meant that we would work towards improving release procedures by using better, more flexible tools on every level.



The Team's Creativity


All our teams are innovative and enthusiastic about solving problems and making life easier for our customers and us. We wanted to explore ways to tap into that creativity and take a closer look at all the great ideas emerging in the workplace every day.


How Quality Week works
During a Quality Week, the regular R&D team structure is broken up to allow for people to work with each other across the traditional team boundaries. Individual team members propose focus topics, and the most popular topics are chosen through voting. Once two or more developers have chosen a topic, they proceed to work on that for the week without any management intervention.

This format opens up opportunities for everyone to get to know each other better, share ideas, and gain valuable insight into different perspectives and challenges throughout the business. As a result, there is a great deal of knowledge sharing taking place – as well as new friendships created.


The Quality Week experience
Karol Susz, Lead Developer at Efecte, was a key member of the most recent Efecte Quality Week. He describes the experience as 100% positive, with plenty of opportunities to learn and contribute. "During Quality Week, all team members work exclusively on the project at hand instead of customer projects. Obviously, if there's an emergency or a blackout scenario, we would take care of that. But Quality Week allows us to dedicate full days to the focus project without other distractions," he explains.
Efecte makes these focus weeks possible by scheduling them several months in advance and adjusting any deadlines to accommodate them. This way, a Quality Week does not impact any ongoing client projects negatively. "We make Quality Week part of our milestones," Karol continues. "And as it is not mandatory, everyone has the choice to instead work on feature development. Still, we had 95% of our R&D team take part in Quality Week last time."
Examples of Results
Out of 20 unique topics, six got selected as focus projects for Quality Week 2019. All topics resulted in positive outcomes, including the following examples:


Faster Production Software Upgrade


The team's objective was to speed up the upgrade process by re-organizing and consolidating tasks, simplifying the restart process. "We were able to shorten the working time and adapt better to the reality of our operational environment," Karol explains. As a result, the team managed to speed up software installations and upgrades to the point where the upgrade time of the production software was shortened by 8 minutes per installation – representing a whopping 45% improvement.



Efficient Performance Tests


This topic initially included the use of Java Flight Recorder, but the team quickly realized that the tool was unsuitable for the task. One of the Efecte team members rapidly created a different tool to achieve the same thing: Efecte Performance Analyzer. "We had all assumed the initial tool was the correct one to use," Karol says. "But on day one, we realized that it wasn't suitable at all. As it happened, there was a performance specialist in the team, who was able to contribute with an alternative tool that was available for adoption within a matter of a couple of hours."


Easier Testing of Local Cloud Environment


This topic aimed at making it easier to test the local cloud environment by speeding up the start process, creating a configuration that works out of the box, and allowing applications as well as images to be built from sources. By the end of Quality Week, the process had been sped up by 83%. The time to create local cloud environments shortened from 60 to 10 minutes, with the help of simple pre-compilation and pre-configuration.
The Additional Benefits of Quality Week
For many developers, working in a mixed team offers the opportunity to focus on things that are easy to get excited about. "It makes you feel like you are part of something bigger than yourself," Karol explains. "Working together towards a common goal gets everyone thrilled, as we get to enjoy the outcome immediately."
Efecte has always had a unique development culture that is highly people-focused, pragmatic, and driven to add value to the teams, the process, and ultimately to the customers. This culture has only been further enhanced by Quality Week, as collaboration and communications have improved between various teams across the entire business. "Efecte is a company of doers," Karol summarizes. "If you have an idea, and you can prove that it will benefit the business, the business will empower you to do it. And that's essentially what Quality Week is all about."