Does your organization manage HR tasks by email and phone? Do you serve your staff at office hours instead of when they really need help? And most importantly, are your employees and recruiting candidates struggling in a jungle of clumsy forms and applications – even though in private life they are used to effortless digital user experiences?
1. Self-service boosts employee experience and well-being
Modern, agile personnel management offers employees the possibility for self-enablement. Through one easy-to-use tool, they can order a cell phone or a laptop bag, check out their balance hours, and apply for summer vacations, for example. The experience should be as simple and hassle-free as booking a trip online, all from one stop and guiding the user forward. Answers to the most frequently asked questions should be easy to find, and reaching an expert when needed simple through a chat window. Instead of frustrating staff members with miscellaneous forms to fill in, HR would be a part of their positive employee experience.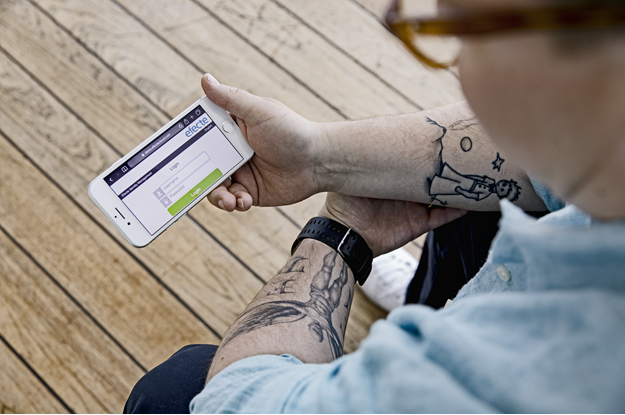 2. From e-mail chaos to self-directed processes
Needless to say, creating a user experience comparable to Facebook or Tripadvisor needs more than just a beautiful user interface. Directing out tasks from a self-service portal to HR's shared mailboxes can easily lead to chaotic situations: It is not known which requests have been answered and which ones have been left unfinished because somebody is on holiday. Agile human resource service management, instead, utilizes efficiently shared workflows that are transparent to the whole team. Everyone sees what needs to be done. Everyone sees what needs to be done first. And everyone knows what the status of each task is. Instead of having a request lying in the inbox of a colleague who is out of office, any HR team member can take care of it, anytime, anywhere. The reallocation of tasks and organization of teams are flexible. Team members can also specialize in certain types of issues and serve any part of the organization or geographic area.
3. Hero bosses ride the data wave
Few people managers love surprises. We want to be up-to-date on things like how our team is doing, what is the level of satisfaction, productivity, and turnover of the organization, and how much the experts are doing billable work. By providing such up-to-date and effortlessly available views to data, the human resources department will become an essential partner for managers. The agile HR department also knows the most important indicators of its own operations, understands the bottlenecks of its processes, and tells its internal customers how it is doing, for example, in matters related to employee onboarding. An excellent example of this latter is Valmet Automotive, where annual influx of more than 1,000 new employees was taken under control with repetitive and largely automated onboarding practices.
Agile practices have established their place in the everyday life of IT and development departments. "Agile" refers to transparency, flexibility, and measurability. These themes are not far from what your HR department needs, in order to attract and retain the best talent on the marketplace: opportunities for employees to serve themselves, for teams to direct their own work and for managers to make decisions based on solid facts.
Interested? See our webinar recording:
People Analytics meets HR Service Delivery – we will explore how transparency of operations and data can boost the role of HR departments, and help to retain key talent.