Efecte continues its European strategy of expanding to new markets and is adding Softcat Plc. to its sales channel partners in the United Kingdom. Softcat is the leading IT solutions and services provider and provides innovative end-to-end technology solutions that help businesses and organizations succeed. Through the new partnership, customers have commercial access to the Efecte platform in the UK.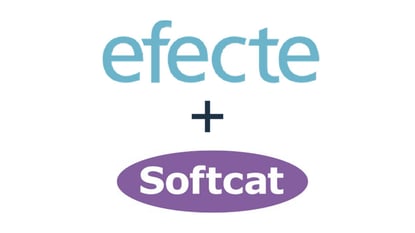 With the Efecte Platform, organizations can manage and automate any service in the company. These include classic IT service workflows and processes for human resources (HR), facility management, contract management, and many more. Customers can flexibly adapt the software to individual needs without programming knowledge. They can also decide whether to operate the solution in the Efecte cloud or their private cloud. In this way, Efecte ensures that all customers benefit from the strict European data protection standards and comply with compliance guidelines. Efecte supports the latest ITIL 4 guidelines, giving customers out-of-the-box access to industry-recognized best practices.
"Softcat's commitment to customer success and providing customer access to world-class partners like Efecte make it easy for us to work together. We want to provide UK customers a European alternative in the space of Cloud-Based Service Management. We look forward to growing our joint business together", says COO of Efecte, Steffan Schumacher.
About Softcat
Softcat is a leading provider of technology solutions and services to organizations in both private companies and public sector organizations in the UK. Softcat provides asset management, business intelligence & analytics, collaboration, commodity sourcing, datacentre, end-user computing & mobility, networking & security, software licensing, and IT services.
About Efecte
Efecte helps people to digitalize and automate their work. Customers across Europe leverage our cloud service to operate with greater agility, to improve the experience of end-users, and to save costs. The use cases for our solutions range from IT service management and ticketing to improving employee experiences, business workflows, and customer service. We are the European Alternative to the global goliaths in our space. Our headquarters is located in Finland and we have regional hubs in Germany, Poland, Spain and Sweden. Efecte is listed on the Nasdaq First North Growth Market Finland marketplace.
For more information, contact Efecte: 
Steffan Schumacher, COO 
+358 50 524 0873