Efecte is excited to announce this new partnership in South Africa. It resulted from the need to deliver an agile platform for digitalizing IT and Enterprise services to a wider range of customers.
Efecte continues its strategy of expanding to new markets as the Leading European Alternative in service management and is adding TauLite to its partner ecosystem. The partnership between TauLite and Efecte offers South African customers a service management solution paired with strong support from local consultants experienced in first-class Service Desk, ITSM, and Service Management solutions.
This valuable collaboration allows Efecte and TauLite to build a unique offering to support the needs of South Africa. It benefits not only South African customers but also customers in the Middle East and several other African countries, professional enterprise solutions within Database Admin Management Services, ITSM Managed Services, and Telecommunication Network Management to name a few.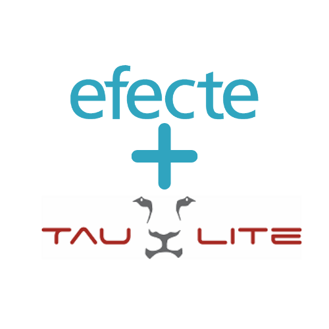 By digitalizing and automating services with Efecte cloud-based platform, TauLite is able to support organization digital transformation by digitizing and automating business processes from IT, from other business areas, and for identity and access management.
Leveraging TauLite monitoring and messaging platform capabilities and managed services provide exceptional opportunities to create value in organizations.
"TauLite expertise across the whole Telecommunication and IT landscapes help customers to digitalize and automate their processes. In partnership with TauLite, Efecte can offer South African customers exceptional business value through a Cloud-Based Service Management Platform. We look forward to growing our joint business together", says the COO of Efecte, Steffan Schumacher.
Dawn Megens, Director, TauLite
"TauLite is very excited about partnering with Efecte and adding their products to our suite of supported ITSM solutions.
Efecte's agile approach to constantly rolling out new functionality like full integration to Microsoft Teams was key in partnering with them. The Efecte platform addresses a gap in small to medium size businesses that require ITSM but do not have access to larger enterprise solutions.
Their flexible, scalable solutions are easy to deploy whilst offering a powerful product with simple and intuitive workflow design to automate business processes."
Efecte's Service Management Platform
With the Efecte Platform, organizations can manage and automate any service in the company. These include classic IT service workflows, but also processes for human resources (HR), facility management, contract management, and many more. Customers can flexibly adapt the software to individual needs without programming knowledge. They can also decide for themselves whether to operate the solution in the Efecte cloud or their own private cloud. In this way, Efecte ensures that all customers benefit from the strict European data protection standards and can comply with compliance guidelines. Efecte supports the latest ITIL 4 guidelines, giving customers out-of-the-box access to industry-recognized best practices.
About TauLite
TauLite provides high performance, high availability, functional technical solutions and services through collaboration between their people and their dynamic customers, leveraging proven internal methodologies and processes, to trigger real business value. With a deep understanding of telecommunications, systems, data, and IT they strive to simplify complexity for their clients across Africa and The Middle East. www.taulite.co.za
They are a provider of managed services specializing in telecommunications, systems, and the ICT Industry. Service offering consists of a wide range of industry-specific services e.g. Network Management, Specialized Service Management, Specialized Data Analytics, Geo Mapping Services, Infrastructure Support, WASP Management Services, and Telco Grade Projects with their Microservice platform. Efecte Platform will extend Taulite's Microservice platform capabilities to manage, support, and deliver services for their customers.
About Efecte
Efecte helps people to digitalize and automate their work. Customers across Europe leverage our cloud service to operate with greater agility, to improve the experience of end-users, and to save costs. The use cases for our solutions range from IT service management and ticketing to improving employee experiences, business workflows, and customer service. We are the European Alternative to the global goliaths in our space. Our headquarters is located in Finland and we have regional hubs in Germany, Poland, Spain and Sweden. Efecte is listed on the Nasdaq First North Growth Market Finland marketplace.
For more information, contact Efecte: 
Steffan Schumacher, COO 
+358 50 524 0873