Efecte continues its journey to become the leading European alternative in service management and announces a new partnership with the Swedish IT consulting company 421. 421 and Efecte will go to market with a joint offer for customers in the Financial Services Industry.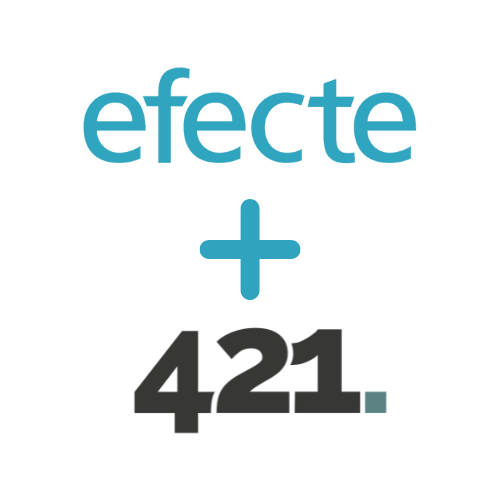 421 offers a wide range of management consulting and advisory services to actors within the Financial Services Industry. The company operates thought three business areas, AML Risk and Analytics, Payment Expertise and Digital Transformation & Regulation. Offering Efecte as part of their services within AML , enables the company to better support their customers to digitalize and automate processes and way of working in the AML space.
"We are delighted about this opportunity to co-operate with 421 since I really think that our combined competencies and offerings truly add value to the targeted customers ", says Henrik Åqvist, Country Manager for Scandinavia at Efecte.
"The cooperation with Efecte will enable new and exciting offerings to leverage 421 deep knowledge in digitalization of AML processes combined with the excellent technical platform from Efecte", continues Joakim Nilsson, Managing Partner at 421.
About Efecte
Efecte helps people to digitalize and automate their work. Customers across Europe leverage our cloud service to operate with greater agility, to improve the experience of end-users, and to save costs. The use cases for our solutions range from IT service management and ticketing to improving employee experiences, business workflows, and customer service. We are the European Alternative to the global goliaths in our space. Our headquarters is located in Finland and we have regional hubs in Germany, Poland, Spain and Sweden. Efecte is listed on the Nasdaq First North Growth Market Finland marketplace.
About 421
421 is an advisory and consultancy firm that creates value to our clients by leveraging our financial, regulatory and change management expertise. Our clients are mainly actors within the financial services sector in the Nordics.