Efecte, the European alternative for cloud-based service management, announces a new partnership with Monitzion. Through the partnership, small and medium-sized businesses have access to the Efecte platform as part of the Monitzion Solution.
With Efecte, it is possible to manage any service in the company and engage users with functionalities that are fit for the purpose. Capabilities provided by Efecte include for instance ticketing and helpdesk operations, contract management, assets and configuration management, problem and change management, knowledge base, and self-service portal. These can be used to empower client services, ITSM, HR support, administration, etc. as well as facilitate operations in a service ecosystem.
Automation increases efficiency and end-to-end transparency of processes is boosting cross-organizational collaboration. Real-time dashboards, kanban, and visual analyzer make working with Efecte service management joyful and more effective.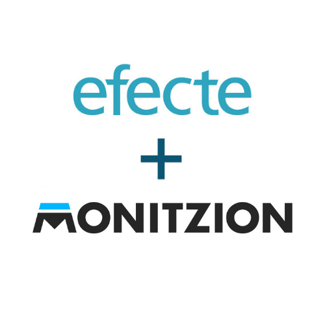 "We are excited to work with Monitzion to reach a larger number of small and medium-sized businesses and enable their digitalization and automation journey with Efecte. Monitzion is well-positioned with their SaaS business platform to provide SMBs an easy access to modern and agile service management solution which is capable to scale as they go", says COO of Efecte, Steffan Schumacher.
"It is great to include Efecte as part of the Monitzion Solution and make this powerful service management platform available to our clients. SMBs, as well as large enterprises, need best-of-breed cloud-native software and technology when digitalization transforms a business into output and performance-based services. For growth companies agile and flexible business applications are especially important when operating in dynamic and very competitive international markets.", says Managing Director of Monitzion, Minna Dahlström.
About Monitzion
Our vision is to empower small and medium-sized businesses in servitization and data-driven monetization. We provide an easy to go, secure, and scalable SaaS business platform which integrates best-of-breed business applications. The technology of the platform is based on Microsoft Azure. Pre-configured capabilities enable fast onboarding projects, and the multitenant platform makes these enterprise-level tools affordable to SMBs. Our customers can start using capabilities one by one based on their business needs and we serve them as a one-stop-shop. We are focused to find solutions to growth companies' business challenges - we are also striking for international growth as well as our customers and partners. www.monitzion.com
About Efecte
Efecte helps people to digitalize and automate their work. Customers across Europe leverage our cloud service to operate with greater agility, to improve the experience of end-users, and to save costs. The use cases for our solutions range from IT service management and ticketing to improving employee experiences, business workflows, and customer service. We are the European Alternative to the global goliaths in our space. Our headquarters is located in Finland and we have regional hubs in Germany, Poland, Spain and Sweden. Efecte is listed on the Nasdaq First North Growth Market Finland marketplace.
For more information, contact Efecte: 
Steffan Schumacher, COO 
+358 50 524 0873 
For more information, contact Monitzion: 
Minna Dahlström, Managing Director
+358 50 372 5861