In the previous months, I have met tens of European organizations, potential partners, and customers and listened to their CIOs and Heads of IT's. Even though different markets have different maturity levels in terms of digitalization and remote work practices, some trends seem to be common across European countries.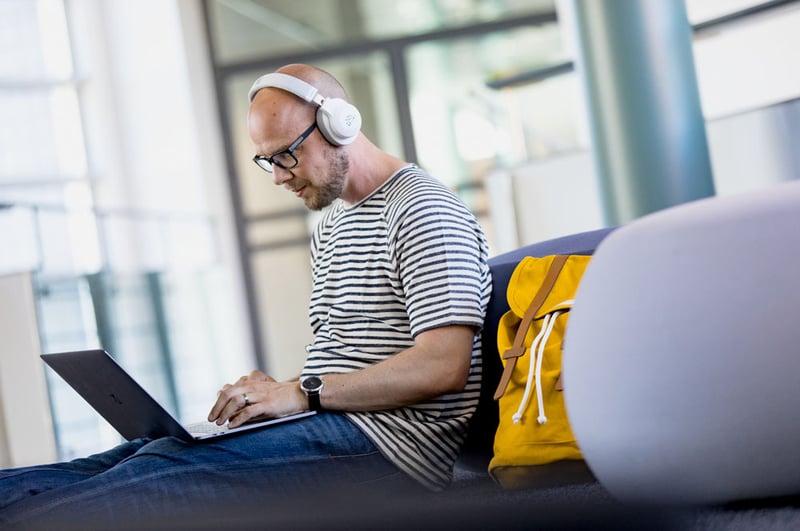 It is clear that during the last couple of years, IT teams have faced unexpected and unprecedented challenges, and they needed to adapt very quickly. They had to support a sudden shift to remote working, and many were forced into digital transformation as it became necessary.
Some adapted well. They had the tools and processes in place to work from anywhere. Others adapted but struggled, with temporal solutions created out of necessity with a longer lifecycle than expected. And some others didn't adapt or struggled significantly.
For example, in Spain, remote work was not common before the pandemic, and by July 2021, it had increased by 230%. Organizations had to figure out how to adjust to the new situation in a few weeks. This implied new needs such as easy and fast automation of priority processes, remote onboarding and offboarding, self-service portals, and secure access to digital resources and applications for employees, partners, or collaborators from any location and any device.
In this new work environment, automating processes based on low-code platforms was an ally from the beginning, as it allows for more participation from the broader organization without the need to hire experts. Based on IDC forecasts, 60% of organizations say they are ready to use low-code or no-code platforms to automate their processes today, and the number of people dedicated to the use of low code is expected to go from 2.6 in 2021 to 10.1 million in 2025.
Nowadays, IT teams across Europe face a situation in which remote or hybrid work is here to stay. There is an increasing amount of temporary and contract workers and partners. The average number of devices, applications, and services people use for their work is also constantly increasing, and security threats are on the rise.
This illustrates one crucial point: simplicity and agility have become more important than ever.
How can we help you bring in simplicity and agility?
While struggling with new ways of working, many small and midsize organizations have to use a range of separate systems to handle many related IT processes. These often include a ticketing system for incidents, a project management tool for development and changes, a configuration management database (CMDB) for devices and assets and additional and separate systems to manage identities and access rights, making all the previous challenges more pronounced.
This has a negative impact on processes such as employee or contractor onboarding, offboarding and overall user lifecycle management, change management and approvals, license management, reporting for audits and compliance with regulation. Processes become inefficient, creating security loopholes, and delivering a poor experience for the user. It also means additional costs related to systems integrations and operability and compatibility issues.
And these were only a few practical examples of processes that could be simplified much further to make things easier for the IT teams.
We, at Efecte, propose a simpler way to deliver IT in the new world of work. One where IT services and identities can be managed on a single and flexible cloud platform, so your solution can scale with your business with a single shared data source. And with low-code, we bring simplicity and allow quick changes​ to be done by your own IT teams.
We can show you how the Efecte solution enables your organization to deliver first-class service to every user, reduce IT costs, reduce risk, improve security and ensure compliance.
Would you like to hear more?
Please book a demo to discuss further.