Enterprise Project Management
Enterprise Project Management
Agile Project Management Digitalized According to Your Needs
Centralizing all of your projects in a single platform just makes sense. Give your teams a single location to manage hours reporting, project information, tasks, resourcing, skills, and even the changes that will be associated with every project. Efecte expediates and amplifies these effects by making management even easier with workflow automation, role-based access management, individualized dashboards, and the ability to record and link any information needed for projects.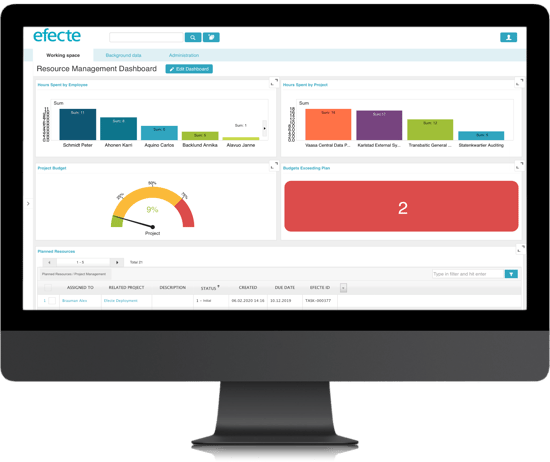 Project Portfolio Management
Create a Central Log of Every Project

Track Every Project From a Single View

Build Reports, Dashboards, and Kanban Boards
Project Management
Task Management

Resource & Skills Management

Recording & Reporting Hours

Incorporating Change Management
Creating the System You Need
Process Automation

Building & Editing Templates

Build a Database Around Project Management

Create a Self-Service Portal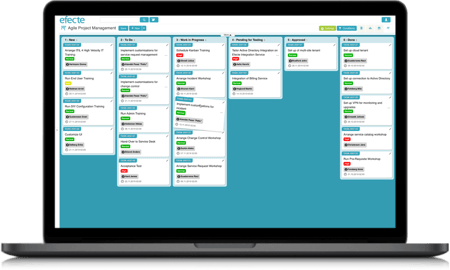 Build Reports, Dashboards, and Kanban Boards
Expand past simple task management and manage all of your projects within a single platform. Create reports, calendar views, dashboards, or Kanban boards to instantly see every project that is planned or in implementation.
Create a Central Log of Every Project
Build a single template that can be used by every project that includes information on budget, schedules, and scope. Include the hourly cost of team members and have them report their hours to automatically calculate the current cost of any project or the remaining tasks.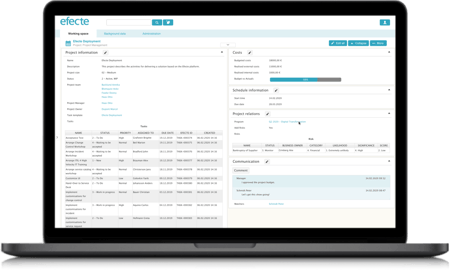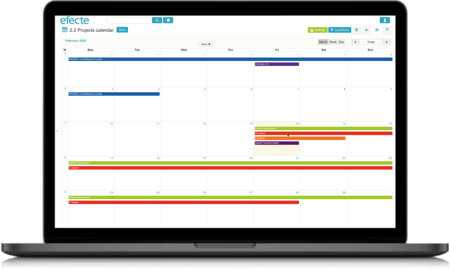 Incorporate Change Management
Every organization has projects, and almost every project will affect other organizations, departments, business processes, or services. Efecte makes it easy to manage all of these dependencies and creates a wealth of synergies with other processes.
Try Efecte Demo for Free!
Don't leave empty-handed.
Learn more about how you can use the Efecte platform to manage all of your assets within a single system.