Deploying a Crisis Ops Solution
Managing operations during difficult times
Deploying a Crisis Ops Solution
Managing operations during difficult times
On-Demand
With the on-going pandemic, we wanted to help our customers weather difficult times. Our team came together to ideate ways we could help Efecte users manage the crisis and mitigate its effects on their people, internal and external customers, and their business. We created a solution for digitizing and automating crisis management and provided the Crisis Ops solution to our customers, free of charge, as a Community Solution.
Get Step-By-Step Instructions on Deploying our Crisis Ops Solution
To ensure that every customer who could benefit from our Crisis Ops Community Solution can implement it, we are arranging a webinar to demonstrate this process. In this webinar, our Solution Consultant/ Advisor, Jonne Kauko, one of the creators, will take listeners through the steps of implementing this solution and answer any questions you might have. If you are not able to participate in the live webinar, please still register, and we will send you the recording afterward.
About Efecte's Crisis Ops Solution
Efecte's solution for Crisis Ops enables an overview of the operational status of teams, services, and tasks of any business unit. During a crisis such as a pandemic impacting the availability of personnel and resources, both in-house as well from suppliers, the solution helps to coordinate responsibilities and critical tasks. This solution address three key areas:
Reviewing operational statuses, monitor critical issues, and prioritize critical processes.

Communicating operational changes across standardize channels and with standard views.

Creating and allocating tasks using links and distributing them to the operational owners.
If you would like to learn more about this solution, please visit our webpage for Crisis Ops.
You can download all of the resources for this solution directly from the Efecte Community.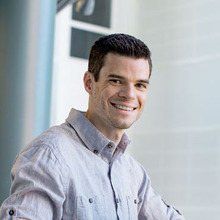 Patrick Thurman
Product Marketing Expert, Efecte
Patrick works at Efecte as a product marketing expert working closely with our Products, Sales, and Marketing Teams with a focus on identifying, researching, and communicating new solutions, projects, and digital strategies. In this webinar, he will serve as the moderator and provide a business overview of the Crisis Ops Solution.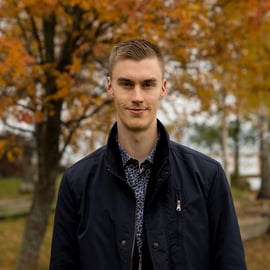 Jonne Kauko
Solution Consultant/ Advisor, Efecte
Jonne works at Efecte as a service management consultant and advisor working with various service management implementation and development projects. He enjoys designing service management systems consisting of effective processes, coherent data models, and tools that support them. In this webinar, he will serve as the primary presenter providing detailed instruction on implementing the Crisis Ops Solution.