Administering Efecte Service Management
Description
Administering Efecte Service Management Tool, 2 days
Course for Efecte Service Management Tool Administrators
2 days (9 am-4 pm EET)
Training is available in English, Finnish, and German.
Price per person: €1,400
The Administering Efecte Service Management Tool course will provide you the knowledge and skills required in the everyday management of ESM. This course is intended for Efecte Service Management administrators who manage ESM user rights, roles and licenses, and provide Views and Dashboards for various roles. To attend the course, you need to have completed user training during implementation and/or have the user experience of the system.

Participants will take the ESM Certification Test.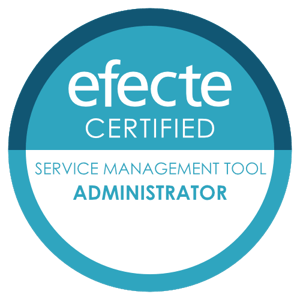 Fill in your details to sign up