Administering Efecte Self-Service Portal
Description
Administering Efecte Self-Service Portal, 1 day
Course for Efecte Self-Service Portal (ESS) Administrators
1 day (9 am-4 pm EET)
Training is available in English, Finnish, and German.
Price per person: €1,000
The Administering Efecte Self-Service Portal course covers all ESS administrator's tasks. The course is intended for those administrators who manage ESS and maintain the service catalogue. Training is mainly based on guided exercises.
Participants will take ESS Certification Test.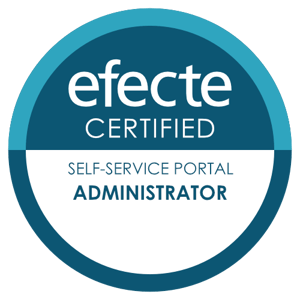 Register for the training