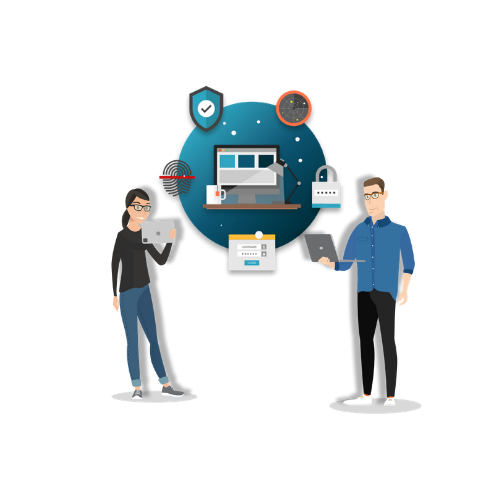 Webinar: Modern and Secure IAM
How to bring your Identity and Access Management processes to a new era of digitalization
VIEW ON-DEMAND
Presented Tuesday 15th June, 2021
Identity and Access Management is often considered an enormous and overwhelming project. We have great news for you: Governing, automating, and protecting identities with a modern IAM can be streamlined, modernized, and optimized, helping to increase the efficiency of your IAM operations.
In this webinar, we will discuss IAM projects then and now, ranging from on-prem vs. cloud deployment to everything else you need to know. We'll include technologies, processes, and projects.
During this webinar, we will also provide a live demo of the key use cases and examples from our customers, including centralizing your self-services for all company services, including IAM requests, and readiness to govern your IAM from day one.
Sign up now to get the recording!
Sign up for a free webinar
"Niilo is passionate about technology and growth. He enjoys building businesses that help customers transform through the magic of software. Niilo joined Efecte first as a board member in 2017 and has been CEO since 2018."
Niilo Fredrikson, CEO
Efecte Plc
"Jukka has several years' experience from IAM and different IAM technologies and has worked in areas including IAM project implementations, IAM pre-sales, consulting, and various product management roles. He is Product Manager for Efecte IGA solution. "
Jukka Papinaho, Senior Product Manager
Efecte Plc
"Päivi has 10 + years of experience form the field of IAM. She specializes in planning and developing IAM processes. Päivi strives to translate business requirements and needs into technical language. As Senior Advisor, Päivi is involved in ensuring the quality and requirements of Efecte's delivery projects."
Päivi Heikkuri, IAM Consultant
Efecte Plc