Research In Action Vendor Selection Matrix™ for ITSM Tools in the Upper Midmarket 2021
Complete the registration form and read the RIA market study about ITSM - Tools!
Efecte - A Market Leader for ITSM
Research in Action (RIA) recognizes Efecte as Market Leader for IT and Enterprise Service Management tools in the VENDOR SELECTION MATRIX™ study for the upper midmarket in Germany. RIA is a German market research company for IT and Marketing Automation.

According to RIA, "The Vendor Selection Matrix™ is a primarily survey-based methodology for vendor evaluation where 62.5 % of the evaluation is based on a survey of enterprise IT or business decision-makers and 37.5 % on the analyst's judgement … For this report, we interviewed 750 IT managers with budget responsibility in German upper midmarket companies. We selected those vendors which achieved the best evaluation scores from the buyers but disregarded those with fewer than 15 evaluations."

In this study, RIA compares 20 IT and ESM Tool vendors which are active in Germany. The study also analyses trends and challenges in the IT and Enterprise Service Management industry during 2021.In this year's report, RIA summarizes Efecte's market position with the following statement: "Efecte has already achieved the ambitious goal of becoming the leading European Cloud alternative to ServiceNow." Furthermore, RIA states in the report about Efecte: "Customers are particularly satisfied with the simple and transparent pricing model (users per month) from Efecte, with no additional costs for add-ons. Consequently, Efecte achieved the highest rating of all vendors in the evaluation of customer satisfaction."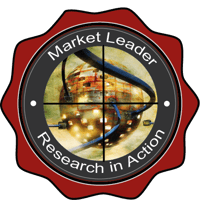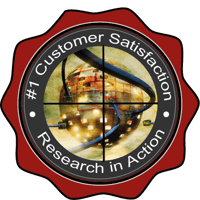 Register here to view the market study
About Efecte
Efecte helps service organizations digitalize and automate their work. Customers across Europe leverage Efecte cloud service to operate with greater agility, improve the experience of end-users, and save costs. The use cases for our solutions range from IT Service Management (ITSM) and ticketing to improving employee experiences, business workflows, and customer service. Efecte is the European Alternative to global players in our space.