Six Pitfalls to Avoid on Your way to Agile Service Management
The Current State of Agile Service Management
What is agile, is it right for you, and how can it be implemented?
Agile Service Management has been on the agenda of most IT leaders for some years now, and even more so since the publishing of ITIL 4. In many blog posts, industry experts have made comparisons between agile development and agile Service Management. However, little has been written about using agile methods in real IT operations and on real tool configurations based on ITIL 3.
This guide will help you avoid 6 of the most common pitfalls when applying agile in practice on your service operations.
Directly applying Scrum in your Service Request Management
Trying to Drag and Drop your incidents on a Kanban Board
Starting Agile Service Management with Incident Management
Attempting to make a PinkVerify-certified configuration agile
Introducing SAFe Methodology before all teams are agile
Approaching complex issues with a traditional 3-tier approach
To download the guide, please fill the form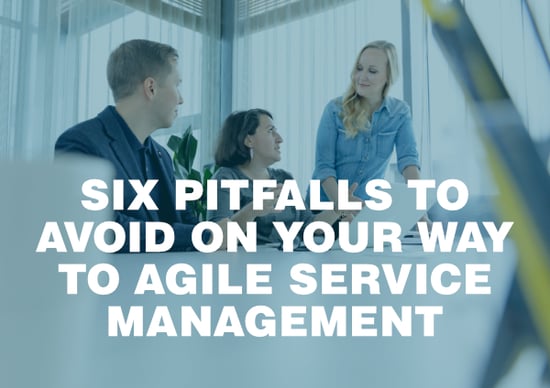 About Efecte
Efecte helps service organizations digitalize and automate their work. Customers across Europe leverage Efecte cloud service to operate with greater agility, improve the experience of end-users, and save costs. The use cases for our solutions range from IT Service Management (ITSM) and ticketing to improving employee experiences, business workflows, and customer service. Efecte is the European Alternative to global players in our space.