Agility Made Easy - Your Introduction into Agile
What is agile, is it right for you, and how can it be implemented?
But in reality, what is agile? Why is everyone talking about it, and how can my team be more agile?
This eBook answers the following questions:
What is agile - its values and principles?
Is agile right for me?
How can I implement agile?
What's the difference between scrum and kanban?
What tools can help me be agile?
Whether you're a newcomer or seasoned veteran in the agility world, this eBook will give you a new and refreshed insight into agile.

To download the eBook, please fill in the form.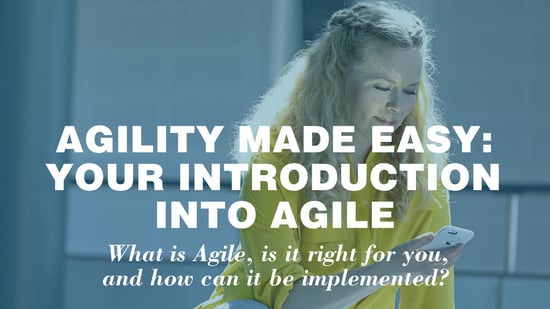 About Efecte
Efecte helps service organizations digitalize and automate their work. Customers across Europe leverage Efecte cloud service to operate with greater agility, improve the experience of end-users, and save costs. The use cases for our solutions range from IT Service Management (ITSM) and ticketing to improving employee experiences, business workflows, and customer service. Efecte is the European Alternative to global players in our space.