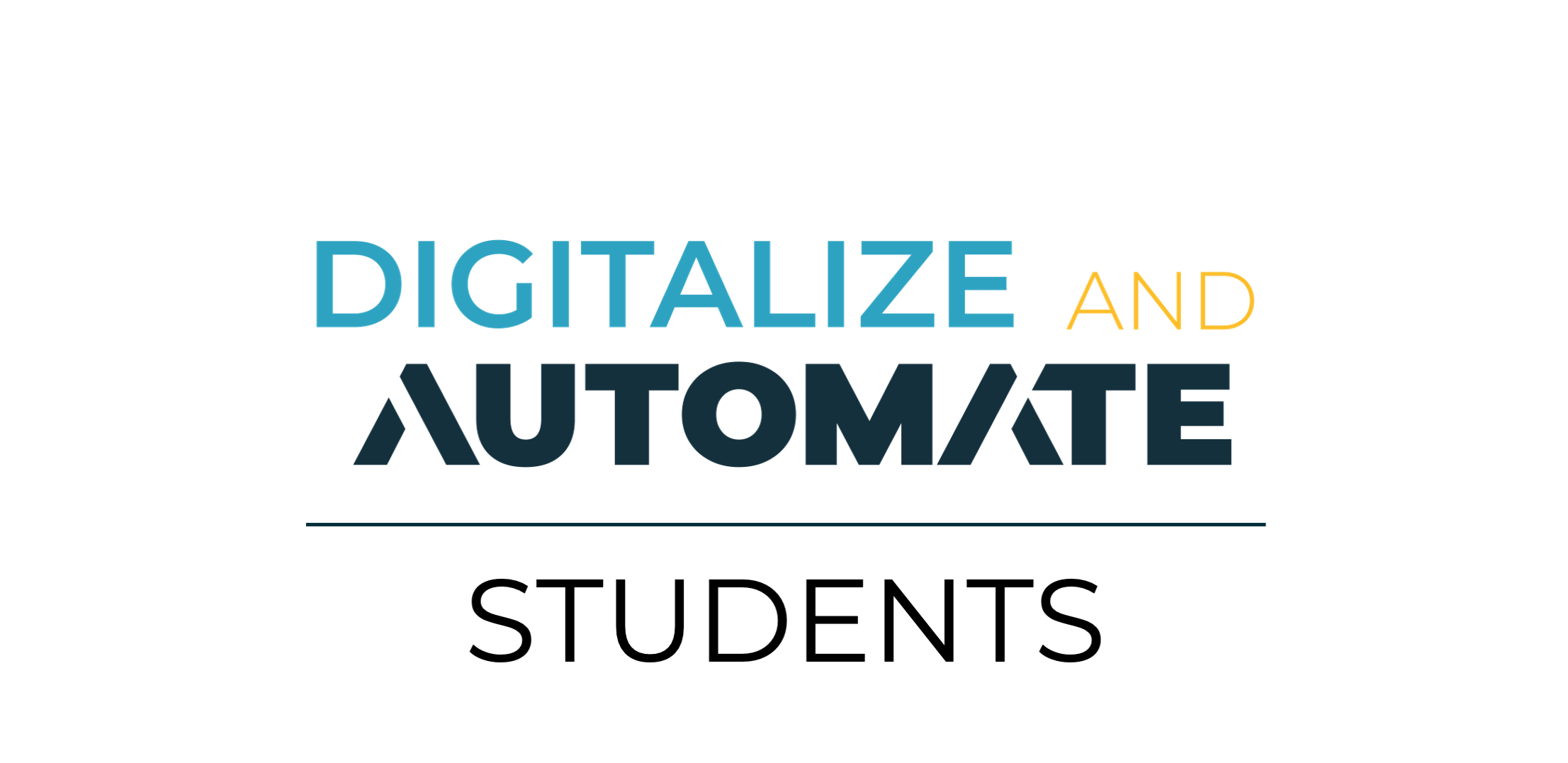 September 27. - 28.

| Online | Totally free
- Exciting keynotes
- Industry insights
- Walk-in interviews
25
Top speakers, panels, demos
unlimited
Career opportunities
Fast track your career with Digitalize and Automate 2022
If you are a student today, you will either be a part of the tech industry, or use someone else's tech.
This year we, Efecte, are gathering students across Europe to learn about digitalization and automation at one of the biggest European tech industry events.
Whether you are on your path to a technical or business degree, or just curious, join us online in September 2022!
Why should you join?
What?
A free 2-day virtual business event with European thought leaders. We have invited 25 speakers to host inspiring keynotes and insightful panels that you don't want to miss. Sign up today to learn from by top professionals.
Why join?
Over the two days we will cover many vital topics in today's business world. You will learn about:
the future of work

human-centered design

the role of digitalization and automation throughout industries.
New to the tech industry? Our top speakers will give you an insider view of what tech industry is today and make sure you have a complete understanding of the tech environment and what it offers.
This year we are going even more hands-on and giving you a chance to start your career with digitalization and automation. Learn about the various career opportunities available in the growing tech industry, working with IT and beyond.
Come and pitch yourself to Efecte and our event partners at the walk-in interviews.
We're growing and you've a great opportunity to join our team! If you're attracted to a company, that
is on an ambitious growth journey to be

The Leading European Alternative in Service Management

space
improves the working life by

digitalizing and automating

people's work
has inclusive culture

and has been awarded as one of the best places to work in Finland
allows you to be yourself and grow and develop in

SaaS software business
gives you the

freedom to choose

where to work from
where local language skills are not (always) required :)
What?
Book a 15-minute online meeting to interview for available positions or discuss career opportunities in tech overall.
When?
September 27 - 28, during the event.
How to get a meeting?
Book a meeting directly with the recruiters on the line. Sign up now and get a link to the booking page.
What's next?
Are you ready to deep-dive into the tech space and take on the challenge of building the digital future in the coming years?
Register for free and become a part of Digitalize and Automate 2022.
Feel free to spread the word across your student communities. Our aim is to provide valuable and entertaining insights for students all across Europe.
Day 1 - September 27
Digitalization and automation: new perspectives
Please note that the times listed are in the Central European Standard time zone (CEST).
9.30 CEST
9.30 - 9.40
Welcome to Digitalize and Automate 2022 - Accelerate growth in Europe moderated by Reidar Wasenius
9.40 - 10.00
OPENING KEYNOTE: Niilo Fredrikson, CEO of Efecte, "Digital Paradise: How to Make it Happen?"
10.00 - 10.40
KEYNOTE: Jussi Tolvanen, CEO of DNA, "Digitalize and Automate: The Human Perspective"
10.40 - 11.40
BREAK
11.40 - 12.30
KEYNOTE: Aleksandra Przegalinska, Associate Professor and Vice-President of Kozminski University, "Horizons of Artificial Intelligence and the emerging technologies ecosystem"
12.30 - 13.20
KEYNOTE: Matthias Walter, CEO of fastbreak.one, "

Change isn't made by watching from the sidelines - How corporates can win an era of platforms & digital ecosystems"

13.20 - 14.00
BREAK / BRAIN STRETCHING: REIDAR WASENIUS
14.00 - 14.45
Discussion with our surprise guest hosted by Niina Hovi, Chief People and Culture Officer at Efecte
14.45 - 15.15
CLOSING KEYNOTE DAY 1: Niilo Fredrikson, "Digitalizing and Automating work with Exceptional Experiences"
15.15 CEST
END OF DAY 1
Day 2 - September 28
Digitalize & automate with exceptional experiences
TIME (CEST)
Best practice service management
Optimizing end-user experience
Secure cloud on your terms
9.00 - 9.25
Product keynote - Santeri Jussila, Efecte - Digitalize & automate with exceptional user experience
9.30 - 9.55
Keynote - Miika Soininen, Ponsse - Focus on digital transformation
10.00 - 10.25
Keynote - Joerg Hesselink, DC Smarter -

The Power of u

ser-centric

automation via integration and augmented reality

10.30 - 10.55
Milla Kuosmanen and Jonne Kauko, Efecte - From ticketing to enterprise service management - new ways to create value
Patrick Thurman, Efecte - Defining modern Service Management to capitalize on experience
Paavo Kyyrönen, Efecte - Viewpoint on re-defining European Cloud

11.00 - 11.25

Mariusz Maniak, Advatech -"Partnering with the European Alternative"

Araceli del Rio Sastre and Päivi Heikkuri, Efecte - Introducing a new approach to digital identities
Juha Hänninen, Efecte and Louis Harding and Rob Preston, Device 42 - Enriching IT processes with deep visibility into all your IT assets
11.30 - 11.55
Janne Mäenpää, Patria - How to predict customer demand and define service capacity
Aki Ylivarvi and Nick Boettcher, Efecte - Towards exceptional user experience, Case study - self-service modernization
John Erik Setsaas, Signicat - Partner talk:

The human aspect of digital identity.

12.00 - 12.55
BREAK
13.00 - 13.25

Marcin Strzalkowski, InteliWise - AI Keynote: Conversational AI to drive better business results and employee satisfaction

13.30 - 13.55
David Barák, Solutia, Partner talk:

Why one of the largest Czech IT service providers choose Efecte and Solutia.

Aki Koivukoski, Efecte - New ways to work with Service Management
Topias Marttila and Marko Mantere, Efecte -

Viewpoint on security: Information security management at Efecte

14.00 - 14.30
Round table
14:30 - 14:45
Wrap-up