25
Top speakers, panels, demos
unlimited
Career opportunities
Fast track your career with Digitalize and Automate 2022 event
If you are a student today, you will either be a part of the tech industry, or use someone else's tech.
This year we, Efecte, are gathering students across Europe to learn about digitalization and automation at one of the biggest European tech industry events.
Whether you are on your path to a technical or business degree, or just curious, join us online in September 2022!
Why should you join?
What?
A free 2-day virtual business event with European thought leaders. We have invited 25 speakers to host inspiring keynotes and insightful panels that you don't want to miss. Sign up today to get your questions answered by top professionals.
Why join?
Over the two days we will cover many vital topics in today's business world. You will learn about:
the future of work

human-centered design

the role of digitalization and automation throughout industries.
New to the tech industry? Our top speakers will give you an insider view of what tech industry is today and make sure you have a complete understanding of the tech environment and what it offers.
This year we are going even more hands-on and giving you a chance to start your career with digitalization and automation. Learn about the various career opportunities available in the growing tech industry, working with IT and beyond.
Come and pitch yourself to Efecte and our event partners at the walk-in interviews.
What?
Book a 15-minute online meeting to interview for available positions or discuss career opportunities in tech overall.
When?
September 27 - 28, during the event.
How to get a meeting?
Book a meeting directly with the recruiters on the line. Sign up now and get notified when booking becomes available!
Sales Trainee (Germany)
Junior Full Stack Developer (Finland)
Consultant Trainee (Germany)
Consultant Trainee (Finland) Sales Trainee (Sweden)
Junior Full Stack Developer (Poland)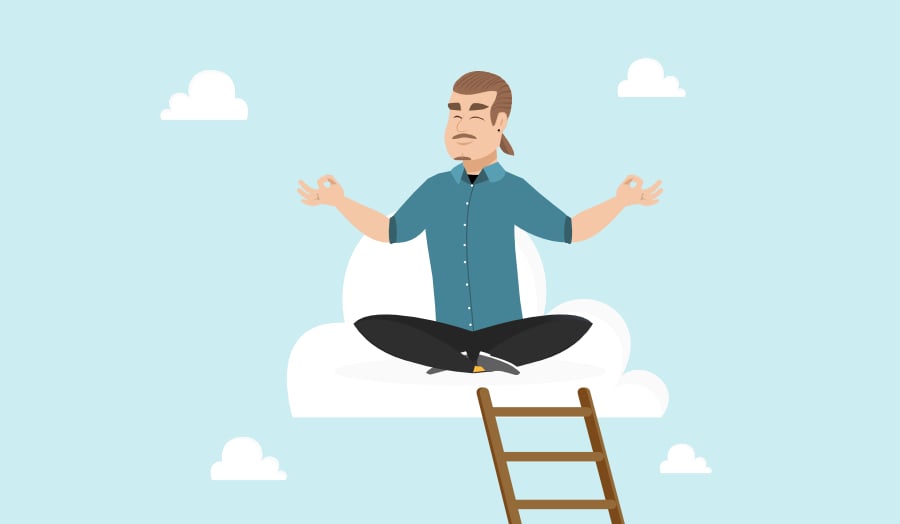 Sales Trainee (Poland)
Consultant Trainee (Sweden)
Sales Trainee (Finland)
This year's lineup promises to be truly breathtaking. Apart from the industry leaders, we have invited a real star to our virtual stage.
This special guest won't leave anyone indifferent. He is an idol for many, and a major source of inspiration for the rest.
Holding the title of the World Champion in motor racing sport twice, this man will share his recipe for success. What does it take - digitalization and automation, human bravery, or a combination of both?
Can't wait to find out who he is? Check out our LinkedIn for the jaw-dropping reveal.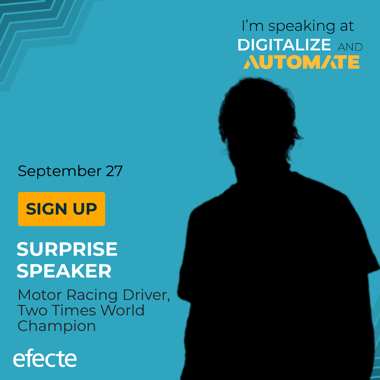 Meet other exciting speakers from this year's lineup

Stay tuned for more speaker announcements!
What's next?
Are you ready to deep-dive into the tech space and take on the challenge of building the digital future in the coming years?
Register for free and become a part of Digitalize and Automate 2022.
Feel free to spread the word across your student communities. Our aim is to provide valuable and entertaining insights for students all across Europe.
Day 1 - September 27
Walk-in interviews ongoing during the day
9.00 CEST
Welcome to Digitalize and Automate 2022 - Accelerate growth in Europe moderated by Reidar Wasenius
OPENING KEYNOTE: Niilo Fredrikson, CEO of Efecte
KEYNOTE: Jussi Tolvanen, CEO of DNA
11.30 - 12.30
LUNCH BREAK
KEYNOTE: Aleksandra Przegalinska, Associate Professor and Vice-President of Kozminski University
KEYNOTE: Matthias Walter, CEO of fastbreak.one
Panel discussion
14.00 - 14.15
BREAK
KEYNOTE: Surprise speaker
CLOSING KEYNOTE DAY 1: Niilo Fredrikson, CEO of Efecte
15.30 CEST
FINISH
Day 2 - September 28
Walk-in interviews ongoing during the day
TIME (CEST)
Getting your ROI with user experience
Designing software with user experience in mind
Technology vision and the future of user experience
9.30 - 9.55
Efecte Product keynote: Work redesigned- Digitalize & automate with exceptional user experience
10.00 - 10.25
Customer Keynote - User Experience
10.30 - 10.55
Partner talk: The power of usability & employee satisfaction on ROI
Defining modern Service Management to capitalize on experience
Viewpoint on re-defining European Cloud
11.00 - 11.25
From ticketing to enterprise service management - new ways to create value
Introducing a new approach for IGA
Enriching IT processes with deep visibility into all vour IT assets
11.30 - 11.55
Customer talk: Focus on digital transformation
Towards exceptional user experience, Case study - self-service modernization
Viewpoint on security: Our approach to prevent cyber threats
12.00 - 12.55
LUNCH
13.00 - 13.25
AI Keynote: Conversational AI to drive beter business results and employee satisfaction
13.30 - 13.55
Partner talk: Focus on European alternative
New ways to work with Service Management
Agile integration ecosystem and edge computing
14.00 - 14.55
Round table and wrap-up